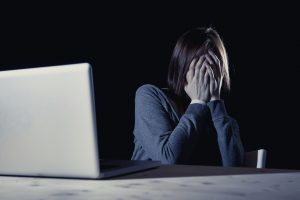 The emergence of the internet has spawned a series of terms that are unfamiliar to all but the most tech-savvy. One increasingly popular term is that of sock puppets.
These are individuals, usually disturbed and lonely men who are dissatisfied with their dismal lives, who post hurtful and false comments on discussion forums or review sites, invariably cowering behind a cloak of anonymity, in an effort to destroy the reputation of others.
The High Court has this week granted an injunction in readiness to unmask anyone foolish enough to seek to publish or otherwise trade in private pictures of Pippa Middleton, the sister to the Duchess of Cambridge, that were stolen from her and then hawked for sale by a man who has since been arrested.
And research carried out by the AA reveals that nearly two-thirds of hotel owners believe that they have been the victims of fake online reviews that have damaged their businesses
As the pioneering law firm in the field of internet harassment, having obtained the world's first injunction served via Twitter in 2009, Griffin Law are the acknowledged experts in unmasking sock puppets and stopping cyber-bullies dead in their tracks.
What should you do if you think you are the victim of sock puppets? Here are our straightforward suggestions:
Seek legal advice: your hard-won reputation can be ruined in minutes. Cost-effective, commercially-savvy advice from lawyers who are experts in this complex field can save your business.
Do nothing: bullies are encouraged if you react to their bullying. If you ignore them, as hard as that may be, they may well give up and move on to bullying someone else instead.
Manage your reputation: there are plenty of companies who can ensure that negative comments are suppressed in a lawful and effective way in search engine results.
Report the comments: the host of the website, discussion forum or comment thread on which the offending comments were posted will usually not want to become embroiled in a row and will often readily remove the comments complained of quickly and without fanfare.
Contact the police: if you feel in physical danger or are being threatened with blackmail, immediately contact the police. Some forces are better than others but all police forces know that they need to do far more to take cyber-harassment more seriously.
If you must respond, do so constructively: if you truly feel you need to respond to negative comments about your business online, do so in a generous and calm manner. It may be that an anonymous commenter is a real customer who received sub-standard service and that a prompt, sincere apology, if merited, can diffuse the situation before it escalates still further.
Retain documents: if you receive hateful emails or text messages, keep them. Even the most tech-savvy cyber-bully makes mistakes and he may leave behind a digital footprint for us (or the police) to trace.
Value your reputation: if adverse comments have or may cost you tens or hundreds of thousands of pounds, recognise that spending a small fraction of that money to unmask and stop your tormentor is the wisest investment you will make.
Keep a sense of perspective: you cannot please all of the people all of the time, and sometimes other people are just jerks. Keep a sense of proportion. Just because one moron is trying to ruin your business, don't let him succeed. Focus on the many more people whose lives you have improved and the lives of those others that you can improve in the coming weeks and months.
Fight to win: if you do decide to unleash the dogs of war, don't hold them back. If you want us to stop what is happening to you and to unmask your tormentor, we can do so. Let us do what we do best while you get on with rebuilding your life, your business and your reputation.
Griffin Law has an unrivalled track record in unmasking cyber-bullies and stopping internet harassment for business owners and individuals. If you would like our help in protecting your reputation, please contact our Principal, Donal Blaney, or our Senior Associate, Dan Sherlock, at justice@griffin.law or on 01732 525923.
Article by Donal Blaney, Principal, Griffin Law