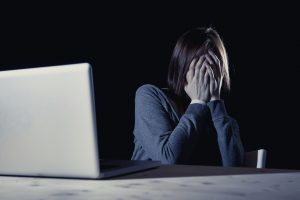 There is a disturbing trend in pupils and parents making hate-filled allegations and threats against their teachers online. The pandemic has seen an increase in the number of cyber attacks directed at teachers. In addition to the sending of threatening text messages children and helicopter parents are taking to social media to make vociferous complaints. Since a landmark case in the "My Space" days of October 2009, Griffin Law has been recognised as being at the forefront of helping teachers and other victims of cyber-bullying unmask their tormentors. The pupils or their parents are then brought to justice, forced to account for their unlawful actions and can then be forced to compensate those whose lives they underhandedly sought to ruin. The message is simple: bullies cannot cower behind anonymity on the internet, and those whose lives are ruined by cyber-bullies can now have access to justice.
---
Griffin Law is a dispute resolution firm comprising innovative, proactive, tenacious and commercially-minded lawyers. We pride ourselves on our close client relationships, which are uniquely enhanced by our transparent fee guarantee and a commitment to share the risks of litigation. 
If you have any specific questions regarding a dispute, please email  
justice@griffin.law
 or call 01732 52 59 23.
GRIFFIN LAW – TRANSPARENT FEES. TENACIOUS LAWYERS. TRUSTED PARTNERS.
Nothing in this document constitutes any form of legal advice upon which any person can place any form of reliance of any kind whatsoever. We expressly disclaim, and you hereby irrevocably agree to waive, all or any liability of any kind whatsoever, whether in contract, tort or otherwise, to you or any other person who may read or otherwise come to learn of anything covered or referred to in this document. In the event that you wish to take any action in connection with the subject matter of this document, you should obtain legal advice before doing so.
© Griffin Law Limited, 2020. All rights reserved.