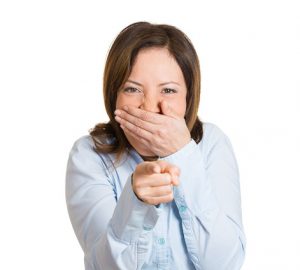 In a remarkable report that is borne out by Griffin Law's own research, The Times has revealed that the independent think-tank Demos has uncovered that half of all internet trolls who make sexist or misogynistic remarks on Twitter are, in fact, female.
This includes those who seem to take a perverse delight in attacking women online by calling them "slut" and "whore". It was also revealed that a Labour MP received hundreds of rape threats in one night alone.
The report's findings come in the week after prominent MPs from across the House of Commons have launched the 'Reclaim the Internet' campaign (#ReclaimTheInternet) in response to concerns over the impact of sexism and hate speech directed towards women online.
The campaign has come about because of the increasing number of reported revenge porn cases, along with the increasingly criminal antics of trolls who cower behind anonymity online to abuse people.
Griffin Law is recognised as one of the country's leading firms in handling cyber bullying and internet harassment cases after obtaining a world-first injunction that was served via Twitter in 2009.
If you would like Griffin Law to help stop and unmask cyberbullies who are ruining your life, or the lives of your loved ones, please contact Donal Blaney or Dan Sherlock at justice@griffinlaw.co.uk. You need no longer suffer in silence.