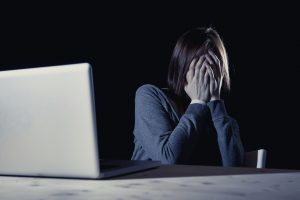 The world we live in has changed considerably. With the development of smart phones and cloud storage, there has come a new and increasingly familiar phenomenon; the hacking, theft, and dissemination of private images. Mostly targeting female celebrities. Most recently, movie stars Emma Watson and Amanda Seyfried had private pictures stolen and posted online and a sex tape was leaked, featuring Mischa Barton. Although the images of Emma Watson only merely showed her trying on outfits, this could not be said of Amanda Seyfried and Mischa Barton which showed them in a series of compromising and sexually explicit poses.
How were these images leaked online?
It is believed that the images were shared on the so called 'dark web', which is like an encrypted part of the internet not easily accessible by users lacking specialist knowledge.
The way the US lawyers dealt with the Amanda Seyfried leaked images, was by obtaining a restraining order and sending cease-and-desist letters to those believed to be trying to buy or sell the images.
The theft of the above mentioned images comes amid a spate of cases in which female celebrities had private and potentially embarrassing images leaked online, sometimes by those intending to blackmail their victims. Perhaps the most high profile example was the hacking of iCloud accounts of A-list actors such as Jennifer Lawrence in 2014. The list of female celebrity victims also includes Kate Upton, Kirsten Dunst, Holly Willoughby, Pippa Middleton and Rihanna. Despite the enormous resources at the disposal of these celebrity stars, the images quickly spread from the dark web to mainstream online media. In February 2017, a 29 year-old man from Chicago, USA was jailed for nine months for hacking into the electronic accounts of celebrities (including Jennifer Lawrence) on Apple's iCloud server and stealing private information including nude images and videos. With experience in assisting with these matters, it seems prevention is better than cure.  In this day and age, it is certain that there is no putting the genie back in the bottle once the images have had even a short time to disseminate. It is important to act quickly after the event of a hack to prevent further dissemination and reputational damage which will occur by the minute. Pippa Middleton did just that, acted quickly. An urgent injunction was sought on the grounds that there had been a misuse of private information, a breach of confidence, an infringement of copyright, and a breach of statutory obligations under the Data Protection Act. The injunction was granted and could be enforced against the original hacker and in the event that the images were being published by others. To prevent any further hacks in the future, it is important that effective prosecution and tough sentences in all jurisdictions play their part in deterring future hackers, together with more effective data security strategies to protect personal information. Only then will hackers be discouraged from carrying out these attacks which ultimately leave a scar on their victim.
Griffin Law is a dispute resolution firm comprising innovative, proactive, tenacious and commercially-minded lawyers. We pride ourselves on our close client relationships, which are uniquely enhanced by our transparent fee guarantee and a commitment to share the risks of litigation. 
If you have any specific questions regarding a property dispute, please email  
justice@griffin.law
 or call 01732 52 59 23.
GRIFFIN LAW – TRANSPARENT FEES. TENACIOUS LAWYERS. TRUSTED PARTNERS.
© Griffin Law Limited, 2022. All rights reserved.