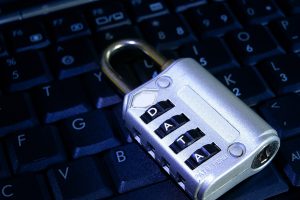 It was recently reported in The Times that employers have begun to engage in body-worn tracker devices for their employees. The purpose of these devices is to monitor the employee's behaviour both in and out of the workplace.  This leads to security concerns not only for the employee's personal wellbeing and security but also the potential risk of cyber security threats to the employer/company themselves. The tracking device is intended to be worn as a badge around the individual's neck which will include a microphone for voice analysis as well as a movement tracker to check the physical activity of the individual. From an employment law perspective, employees should be careful as to how any such tracking device is implemented. It is a wonder what protections, if any, the employer/company has taken to safeguard the data gathered from these devices.  It has been reported in The Telegraph that cyber-attacks are now the most common offences in the country, "
more than five and a half million cyber offences are now thought to take place each year"
. Cyber-attacks on businesses are on the increase. Here at Griffin Law we can help protect your business data and advise you on what to do in the event of any breach of that data.
Griffin Law is a dispute resolution firm comprising innovative, proactive, tenacious and commercially-minded lawyers. We pride ourselves on our close client relationships, which are uniquely enhanced by our transparent fee guarantee and a commitment to share the risks of litigation. 
If you have any specific questions regarding a property dispute, please email  
justice@griffin.law
 or call 01732 52 59 23.
GRIFFIN LAW – TRANSPARENT FEES. TENACIOUS LAWYERS. TRUSTED PARTNERS.
© Griffin Law Limited, 2022. All rights reserved.