On 30 April 2020, the Competition and Markets Authority ("CMA") launched a Coronavirus ("COVID-19") Taskforce to monitor problems facing consumers during the pandemic; with consumers being able to report suppliers if they think they have been not been acting fairly.
If the CMA receives enough complaints it may take-action against the supplier. 
The commercial areas of particular concern raised by the CMA, are: 
Holiday Accommodation
Wedding and Events 
Nurseries 
Package Holidays 
It was reported that between 10 March and 28 June 2020, the CMA was contacted by consumers over 80,000 times. Eighty percent of these reports were concerns relating to cancellation and refund policies including issues such as:
"firms refusing to provide refunds; introducing unnecessary complexity into the process of obtaining refunds; charging high administration or cancellation fees; and pressuring consumers into accepting vouchers instead of cash refunds". 
The CMA has said that as a general rule, it will expect consumers to be offered a refund where: 
a business has cancelled a contract without providing any of the promised goods or services;
no service is provided by a business, for example because this is prevented by Government public health measures; 
a consumer cancels, or is prevented from receiving any services, because Government public health measures mean they are not allowed to use the services. 
Examples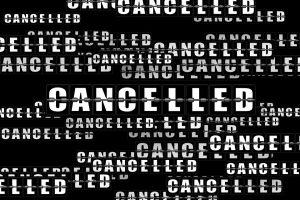 On 3 July 2020, the CMA announced it had received a formal undertaking from holiday rentals group, Sykes, to provide cash refunds to customers who were unable to proceed with their booking because of government restrictions during lockdown. Sykes is also required to provide the CMA with monthly updates as to how many refunds have been offered and accepted. 
This follows a similar investigation and undertaking from the company, Vacation Rentals, in the previous month.
If you believe you are entitled to a refund because of COVID-19, which you have not received, look at what your contract says. 
Legal Remedies
You should also consider how the payment was made and check any insurance policies to ascertain whether these offer some degree of protection. For instance, if payment was by credit card, Section 75 of the Consumer Credit Act 1974 may in some circumstances, make the credit card company jointly and severally liable for any breach of contract.  However, after careful consideration, you may decide that legal action is necessary to recover the disputed sum. 
Businesses, while attempting to remain solvent, should ensure their cancellation and refund policies comply with updated government guidance surrounding COVID-19. It is important to check you are in compliance. For consumers, lockdown restrictions may be lifting from 4 July 2020, the negative impact of cancellations and refunds will likely continue and add to the heightened financial strains many feel during this uncertain period.
Should assistance be required in relation to a refund or cancellation on either side of a dispute, please contact Griffin Law. 
Griffin Law is a niche firm of innovative, proactive, tenacious and commercially-minded lawyers. We pride ourselves on our close client relationships, which are uniquely enhanced by our  transparent fee guarantee and a  commitment to share the  risks of litigation.  If you have specific questions regarding cancellation and refund agreements, please email  justice@griffin.law or call 01732 52 59 23 to learn more about us and to arrange to speak to a lawyer.
Griffin Law – Transparent Fees. Tenacious Lawyers. Trusted Partners.