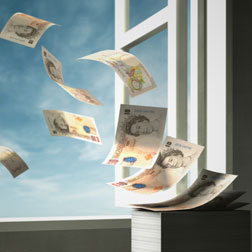 If you are one of millions of individuals or businesses that has the benefit of legal expenses insurance, and you have ever needed to claim under your policy, you will know what a pain in the neck that process can be.
When you speak to your insurers they will often say that you cannot use your chosen lawyers. You can only use their chosen lawyers instead.
Whose interests do you really think those lawyers will be representing? Yours? Or the insurance company that funnels work to them and pays them?
Thanks to a EU Directive that is almost thirty years old (Council Directive 87/334/EEC), an insured has the right to use a lawyer of his own choosing.
And two recent cases – Massar v DAS Nederlandse Rechtsbijstand Verzekeringsmaatschappij NV (Case C-460/14) and Buyuktipi v Achmea Schadeverzekeringen NV and Stichting Achmea Rechtsbijstand (Case C-5/15) (7 April 2016) – make it clear that legal expenses insurers have been infringing the rights of insureds by saying that they can only choose their own lawyers once proceedings are issued.
As with all insurance contracts, you need to think like an insurer. Insurers make money by collecting premiums and not paying out on claims. That is how they make a profit. Their business model requires them to weasel out of paying up whenever and wherever they can.
If you have a legal expenses insurance policy, which usually provides for anything up to £100,000 worth of your legal fees being met if you have a valid claim to be pursued, speak to one of our lawyers before you make a claim under your policy. We can help you navigate the claims process with your insurers, representing you against those you are suing and your insurers if the need arises.
To discuss a claim under your legal expenses insurance policy, please contact Donal Blaney at justice@griffin.law or on 01732 525923. 
Article by Donal Blaney, Principal, Griffin Law