"Unprecedented measures, for unprecedented times" Rishi Sunak, Chancellor of the Exchequer.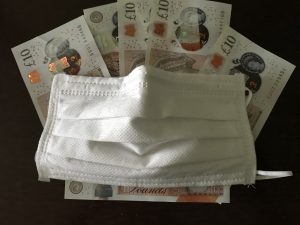 The pandemic has affected all of us but perhaps no group has been harder hit financially than the SME (small and medium-sized enterprise). In an attempt to save as many as possible Parliament has been working on legislation to delay insolvency and create a supportive environment for struggling firms. 
Just last month (May 2020) we had the first reading of The Corporate Insolvency and Governance Bill 2019-21 (the "
Bill
") in the House of Lords. The new Bill seeks to help companies maximise their chances of surviving the COVID-19 crisis by helping maximise their chances of survival and protecting jobs through a number of long and short term measures which ultimately act to support the UK's economic recovery. The Federation of Small Businesses found 4 in 10 (41%) small businesses have been forced to close since the beginning of the coronavirus outbreak in the UK and that 35% of them believe they will never re-open. Around 71% have furloughed staff to help their business survive, but more than a third (37%) have either made staff redundant or are considering job losses. So, what is proposed and what are the major changes to our existing legislation under the Bill?
Company Moratorium
Insolvent companies and companies that are likely to become insolvent can obtain a 20-business day moratorium period which will allow viable businesses time to restructure or seek new investment free from creditor action.
In order to obtain the benefit of the moratorium, the directors will need to make a statement that the company is, or is likely to become, unable to pay its debts and the 'monitor' must make a statement that it is likely that a moratorium for the company would result in the rescue of the company as a going concern.
An extension to the initial 20 business day moratorium may be sought for a further 20 business days upon the filing of a notice and certain other documents at court. This cannot be done until the last five business days of the initial period of the moratorium. Any extension of the moratorium beyond 40 business days will require the consent of the creditors or the court.
The moratorium must be overseen by a 'monitor' who must be a licensed insolvency practitioner. The monitor's role will be limited to ensuring that the company complies with the requirements of the moratorium. The directors will remain in charge of running the business on a day-to-day basis (known as a 'debtor-in-possession' process with the company being the 'debtor'). 
Restructuring plan
A new restructuring procedure is to be introduced with the addition of the ability to cramdown across classes of creditors. Unlike a company voluntary arrangement (CVA), it will have the ability to bind both secured creditors and unsecured creditors. (Cramdown: the involuntary imposition by a court of a reorganization plan over the objection of some classes of creditors.)
There will be no financial entry conditions, which means that both solvent and insolvent companies can propose the plan. Creditors will vote on the plan in separate classes, which will resemble those that feature in schemes of arrangement. The plan will require the approval of a minimum of 75% in value in each class of those voting.
Statutory demands and winding up petitions
A petition cannot be presented by a creditor during the period beginning with 27 April 2020 (it has retrospective effect) until 30 June 2020 or one month after the coming into force of this Bill, whichever is the later, unless the creditor has reasonable grounds for believing that (a) coronavirus has not had a financial effect on the debtor, or (b) the debtor would have been unable to pay its debts even if coronavirus had not had a financial effect on the debtor. The meaning of "financial effect" can simply mean that the debtor's financial position has worsened as a consequence of Covid-19.
Similarly, no petition for the winding up of a company can be presented on or after 27 April 2020 on the ground that the company has failed to satisfy a statutory demand if the relevant statutory demand was served during the period beginning with 1 March 2020 and ending with 30 June 2020.
 Supplier termination clauses
There are already measures in place to stop certain key suppliers, e.g. utility companies, from stopping supplies only by reason of the company's insolvency and where their supplies continue to be paid for. However, the Bill will prohibit all suppliers from stopping supplies by reason of the company's insolvency if the supplies continue to be paid for. It will also prevent suppliers from amending the contractual terms in order to force increased payments.
Suppliers can be relieved of the obligation to continue supplies if it causes hardship to the supplier's business and there is also a temporary exception for small company suppliers during the emergency. 
Suspension of wrongful trading
The Bill will temporarily suspend such wrongful trading provisions for a period of four months with retrospective effect from 1 March 2020 to 30 June 2020. Liquidators and administrators will therefore be unable bring claims for wrongful trading against an insolvent company's directors for any losses caused by trading during the period of the suspension of the rules. However, directors' duties to their creditors during such periods continue and it will not prevent liquidators and administrators bringing claims against directors for breaches of such duties.
 Companies House filing requirements
Extensions of time have already been offered to companies but the Bill allows the Secretary of State to temporarily make further extensions to deadlines.
It is certainly true that impact of Covid-19 will have long lasting repercussions and the economy will not go back to normal overnight. However, this Bill goes some way to providing supporting measures which will have to be kept under review and adapted to reflect the new normal as we chart a way back to economic recovery.
---
Griffin Law is a dispute resolution firm comprising innovative, proactive, tenacious and commercially-minded lawyers. We pride ourselves on our close client relationships, which are uniquely enhanced by our transparent fee guarantee and a commitment to share the risks of litigation. 
If you have any specific questions regarding a dispute, please email  
justice@griffin.law
 or call 01732 52 59 23.
GRIFFIN LAW – TRANSPARENT FEES. TENACIOUS LAWYERS. TRUSTED PARTNERS.
© Griffin Law Limited, 2022. All rights reserved.
Nothing in this document constitutes any form of legal advice upon which any person can place any form of reliance of any kind whatsoever. We expressly disclaim, and you hereby irrevocably agree to waive, all or any liability of any kind whatsoever, whether in contract, tort or otherwise, to you or any other person who may read or otherwise come to learn of anything covered or referred to in this document. In the event that you wish to take any action in connection with the subject matter of this document, you should obtain legal advice before doing so.