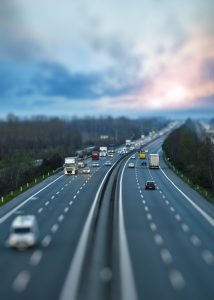 The case of Connect Plus (M25) Ltd v Highways England Company Ltd [2016] EWHC 2614 (TCC) recently saw Coulson J refuse an application to stay and to strike out part of the Claimant's claim.
This Technology and Construction Court claim focuses significantly on the method of calculation of compensation under a Design, Build, Finance and Operate contract ("DBFO"); this was to cover work to the M25, over a 30 year period. The application mainly focused on the argument that the issues between them had already been addressed and decided upon by the Expert determination of Sir Robert Akenhead, who had been found in favour of the Defendant (a government-owned company).
The Claimant therefore submitted a claim to the courts as the contract permitted them to "open up, review and revise" the Expert's determination.
Regarding the stay, Coulson J explained that even if he were wrong and there had been a breach by the Claimant of the agreed dispute resolution procedure, requiring the Network Board and then Expert determination, the court still had the discretion whether to grant a stay or not, despite what may be the usual norm in such instances. He also noted that the underlying dispute remained the same, but it was the arguments by the parties that had evolved.
Although many interesting remarks were made in this judgement it is notable that parties should not expect an outcome based on usual conventions, when ultimately such decisions remain at the discretion of the court.
If you would like advice on any legal matter, Griffin Law can help to provide prompt, commercially astute and cost-effective advice. Contact us via email or on 01732 525923. At Griffin Law we pride ourselves on our second to none legal advice in addition to our risk/fee sharing approach.
Article by Simon Beasley, Senior Associate, Griffin Law