The county's top law firms have been revealed in the latest Kent Legal Sector Review 2023. published this week.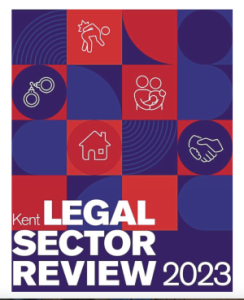 Compiled by the KM Group, the review draws on the rankings of local firms from the highly respected legal guides produced by Chambers & Partners and The Legal 500.
Large legal firms that work in a wide range of practice areas score more highly, so the Kent Legal Sector Review balances this by compiling a list of niche firms. These firms are rated in four or fewer categories, meaning they are highly regarded in specialist areas.
We are delighted to have been recognised as a leading practice for dispute resolution through litigation in Kent. While we offer our dispute resolution services across the UK, and indeed to international clients with business in the UK, this is a great local honour from the place we call home.
---
Griffin Law is a dispute resolution firm comprising innovative, proactive, tenacious and commercially-minded lawyers. We pride ourselves on our close client relationships, which are uniquely enhanced by our transparent fee guarantee and a commitment to share the risks of litigation.  For more details of our services please email justice@griffin.law or call 01732 52 59 23.
GRIFFIN LAW – TRANSPARENT FEES. TENACIOUS LAWYERS. TRUSTED PARTNERS.
Nothing in this document constitutes any form of legal advice upon which any person can place any form of reliance of any kind whatsoever. We expressly disclaim, and you hereby irrevocably agree to waive, all or any liability of any kind whatsoever, whether in contract, tort or otherwise, to you or any other person who may read or otherwise come to learn of anything covered or referred to in this document. In the event that you wish to take any action in connection with the subject matter of this document, you should obtain legal advice before doing so.
© Griffin Law Limited, 2023. All rights reserved.