Donal Blaney, the Managing Director of Griffin Law, created The Griffin Law Charitable Foundation to support national and international charities that fit with the Foundation's ethos and pre-established requirements. Each month, the trustees of the Foundation meet to discuss how to dispense up to £1,000 to good works that may benefit from our funding.
Friends of Double Joy – £300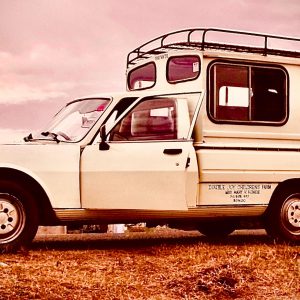 Friends of Double Joy is a grassroots UK charity which raises money for Double Joy Children's Farm, an orphanage in western Kenya. Double Joy is home to 95 vulnerable children whose parents were the victims of AIDs and other severe illnesses.
Double Joy offers these amazing children a safe, stable and loving home and a good education to help them into adult life. The orphanage needs £8000 a month to survive with 40% of this coming from regular donations and 60% from fundraising.
Since the Covid-19 crisis, all fundraising has stopped. This means that Double Joy will struggle to survive and care for the children if they don't receive money via fundraising. To donate please go to their website https://www.double-joy.org.uk/ here. 
Guru Nanak Darbar (Sikh Temple), Gravesend, Kent – £200 
Gravesend Temple has been actively cooking and delivering food to Darent Valley Hospital and those in need.  In addition, they have donated 350 scrubs and donated meals for the NHS and vulnerable members of the Community.
Their website has been updated to allow for booking of food deliveries.
A donation will contribute to the purchase of food for the many volunteers selflessly attending the temple daily to make sure food is cooked and delivered to those in need. 

Guru Nanak Darbar (Sikh Temple), Erith & Belvedere, Kent – £200
At the moment, the temple is operating differently. The priests carry out various religious ceremonies and send them out on live feeds.  The temple is also arranging food and essential items for those in need. A donation would go a long way in helping the temple to provide for those in need.
---
The trustees will next meet next month, on Thursday, 18 June. If you would like to nominate a charity for a Griffin Law Charitable Foundation donation, please download our due diligence form. The trustees will then review your submission at the next monthly meeting. If you are approved for funding, the Foundation's secretary will be in touch regarding the next steps.
The Griffin Law Foundation is a charity registered in England & Wales with charity number 1183766 with its principal office at 60 Churchill Square, West Malling, Kent ME19 4YU.