Great Ormond Street Hospital Children's Charity – £1,000
http://www.gosh.org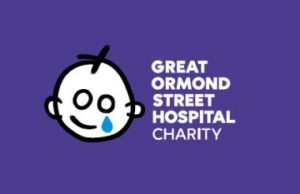 Great Ormond Street Hospital Children's Charity undertakes fundraising activities in order to invest in development, research and innovation, welfare and clinical development projects, medical equipment and capital infrastructure, all of which will enhance Great Ormond Street Hospital's ability to transform the health and well-being of children and young people.
Saffron ("Saffy"), was diagnosed with the most severe type of Leukaemia about a month ago. She is undergoing a month of chemotherapy before needing a bone marrow transplant. With the residual Covid restrictions as they are, Saffy's mum is living with her at the hospital, away from family and friends. The £1,000 donation will be made in her name.
SportsAid – £250
https://www.justgiving.com/fundraising/robertsrows45

SportsAid aims to support the right athletes, at the right time, with the right support. The financial challenge of trying to reach the top of their sport is one of their greatest barriers to success. On average, over £7,000 is needed per family to meet costs of supporting the sport such as travel, accommodation, competition entry, training and equipment.
Ian Roberts (Chairman of MBC) and Tom Utting (SportsAid) are aiming to raise £4,500 to help the next generation of young para athletes who urgently need the financial support and psychological boost to help them reach their potential.
---
If 
you
 would like to nominate a charity for a 
Griffin Law Charitable Foundation
 donation, please download our
due diligence
form. The next Foundation meeting will take place on Thursday, 14
th
October. Please ensure that your nominated charities are sent over to me by close of business on Tuesday, 12
th
October. The trustees will then review your submission at the next monthly meeting. If you are approved for funding, the Foundation's secretary will be in touch regarding the next steps.
The Griffin Law Foundation is a charity registered in England & Wales with charity number 1183766 with its principal office at 60 Churchill Square, West Malling, Kent ME19 4YU.
Griffin Law – Transparent Fees. Tenacious Lawyers. Trusted Partners.