Donal Blaney, Managing Director of Griffin Law, created The Griffin Law Charitable Foundation to support national and international charities that fit with the Foundation's ethos and pre-established requirements. Each month, the trustees of the Foundation meet to discuss how to dispense up to £1,000 to good works that may benefit from our funding. This month's donations are directed towards seasonal charities with a year-round impact.
The Royal British Legion – £500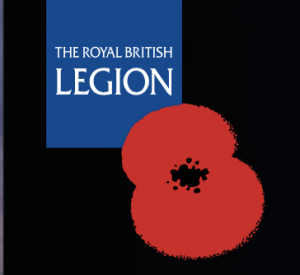 Every year during the Poppy Appeal, volunteers cover as many areas as possible, collecting on the streets, in shopping centres and at stations. However, this year, as a result of COVID-19, many volunteers are understandably unable to assist, and reduced footfall in areas means that the Poppy Appeal income is at risk.
The Legion's work is more vital than ever as they support people from all generations who have new hardships as a result of Covid-19.
Reengage Community Christmas – £500


This year could be lonelier than ever for older people on their own. Community Christmas is a campaign encouraging organisations, businesses and local communities to find ways to support older, vulnerable people in the community who would otherwise be spending Christmas Day and the days around it alone, while making meaningful connections that last longer than just a day. The Foundation's donation will be specifically allocated to funding for the call companion service and towards their Christmas events.
---
The next Foundation meeting will take place on Monday, 14th December. If you would like to nominate a charity for a Griffin Law Charitable Foundation donation, please download our due diligence form. The trustees will then review your submission at the next monthly meeting. If you are approved for funding, the Foundation's secretary will be in touch regarding the next steps.
The Griffin Law Foundation is a charity registered in England & Wales with charity number 1183766 with its principal office at 60 Churchill Square, West Malling, Kent ME19 4YU.
Griffin Law – Transparent Fees. Tenacious Lawyers. Trusted Partners.