The Griffin Law Charitable Foundation was created by our founder to support national and international charities that fit with the Foundation's ethos and pre-established requirements. Each month, the trustees of the Foundation meet to discuss how to dispense up to £1,000 to good works that may benefit from our funding. The trustees split this money equally between these worth causes.
Holding On Letting Go
https://holdingonlettinggo.org.uk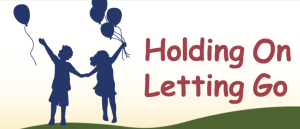 HOLG is a Kent-based charity that helps children to cope with the death of somebody close to them. Often the children the charity supports have lost their mum, dad, grandparents, sibling, or friend. Sometimes more than one person in their family has died, or there are sudden and traumatic circumstances surrounding the death.
Since the adults around them are also grieving, these children often feel unable to express their feelings or talk about their loved ones or their sadness. Many adults don't know how to support children through the grieving process, HOLG provides support and guidance to parents and carers too.
HOLG runs bereavement support weekends, for free, at various locations across Kent. They offer a range of fun and creative activities to help children to be able to express their feelings about death and also make memories of their special person. Lots of fun and glitter is involved and the children benefit enormously from being with other children experiencing similar circumstances.
They are a small charity that relies heavily on volunteers to be able to run the bereavement support weekends.
Friends of the Wisdom Hospice
https://www.gofundme.com/f/k29ch


The Wisdom Hospice is the only adult hospice covering the areas of Medway and Swale. It is a specialist palliative care service and aims to improve the quality of life of patients with terminal illnesses that have become life-limiting.
Cuxton 91 FC – Under 11 Jaguars
www.cuxton91fc.org.uk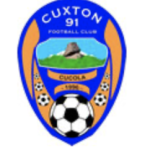 Cuxton 91 FC aims to make grassroots football accessible to every child, and last year created 2 all-girls teams, one of which is the under-11 Jaguars. As they are a new team, they need various equipment for practice drills and waterproof jackets. Not all parents are in a position to pay for these so a donation would really help alleviate the pressures some may be feeling and ensure that no child misses out due to financial struggles.
---
If you would like to nominate a charity for a Griffin Law Charitable Foundation donation, please download our due diligence form. The trustees will then review your submission at the next monthly meeting. Please send your nominations for funding over to justice@griffin.law  for consideration by Friday, 17th March.
The Griffin Law Foundation is a charity registered in England & Wales with charity number 1183766 with its principal office at 60 Churchill Square, West Malling, Kent ME19 4YU.
---
Griffin Law – Transparent Fees. Tenacious Lawyers. Trusted Partners.