The Griffin Law Charitable Foundation was created by our founder to support national and international charities that fit with the Foundation's ethos and pre-established requirements. Each month, the trustees of the Foundation meet to discuss how to dispense up to £1,000 to good works that may benefit from our funding. This month's grants were made to causes dedicated to enhancing the lives of children and sick and premature babies. If you would like to nominate a charity for a Griffin Law Charitable Foundation donation, please download our due diligence form. Details below.
Wheelpower – £500
www.justgiving.com/fundraising/mark-fleet3
Mark Edmonds, a member of our firm, is cycling 100 miles next month, from London to Epping and then back to London to raise money for Wheelpower.
WheelPower:
Improves lives by organising many events which introduce disabled children to the benefits of sport
Provides coaching and the best facilities for disabled athletes
Provides information on the benefits of sport and active lifestyle to patients rehabilitating following a spinal cord injury
Organises events for disabled patients in rehab which will help improve their day to day quality of life
Supports British wheelchair teams at home and abroad
Acts as the primary source of information
Wheelpower has been providing opportunities in sport for people with physical impairments for over 70 years. Based in Stoke Mandeville, the home of the Paralympic movement, WheelPower is at the heart of wheelchair sport.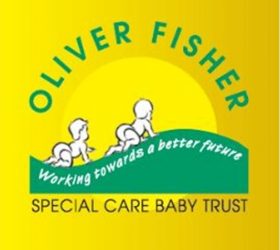 The Oliver Fisher Special Care Baby Trust – £500
https://www.justgiving.com/ofscb https://www.justgiving.com/fundraising/natasha-housman
The charity fundraises in order to buy the highly specialised and sophisticated equipment needed to care for sick and premature babies, looking after approximately 1,000 babies a year.
Stacey, a friend, had a totally normal pregnancy and was due at the beginning of February. Stacey went into labour and gave birth to Baby Olivia. Unfortunately, there were complications and Baby Olivia only survived for 48 hours. The family is raising money for the special care unit that supported Baby Olivia, Stacey and her partner, Tom.
If 
you
 would like to nominate a charity for a 
Griffin Law Charitable Foundation
 donation, please download our
due diligence
form. The trustees will then review your submission at the next monthly meeting.
---
The Griffin Law Foundation is a charity registered in England & Wales with charity number 1183766 with its principal office at 60 Churchill Square, West Malling, Kent ME19 4YU.
Griffin Law – Transparent Fees. Tenacious Lawyers. Trusted Partners.
The next Foundation meeting is scheduled for Thursday, 7th April. Please submit your nominated charities/causes 1pm on Tuesday, 5th April. If you are approved for funding, the Foundation's secretary will be in touch regarding the next steps.