Donal Blaney, the Managing Director of Griffin Law, created The Griffin Law Charitable Foundation to support national and international charities that fit with the Foundation's ethos and pre-established requirements. Each month, the trustees of the Foundation meet to discuss how to dispense £1,000 to good works that may benefit from our funding.
The Trustees were delighted to announce that as they had not disbursed the entirety of the 2019 budget, the Foundation was able to help out more causes than usual. The trustees would like to donate as follows:
Bowel Cancer UK – £500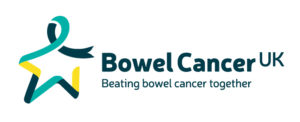 Emma, Donna and Holly all knew Emma Richards who sadly passed away last year. She had been diagnosed with breast cancer in October 2018, which was then found to actually be secondary. The original cancer had started in her bowel and then spread to her breasts, liver and lungs. www.bowelcanceruk.org.uk/
Throughout her treatment Emma always remained positive and used her experiences to help others. She campaigned to raise cancer awareness in many ways including via social media and by taking part in the 'True Cancer Bodies' campaign.

PAW BVI – £500

PAW is a not for profit organisation which aims to decrease the population of stray animals on Tortola through a Spay/Neuter programme. Since being founded in February 2014, it has funded the spaying/neutering of 1936 dogs and cats (strays, owned animals who's owners can't afford it and the cats and dogs at the Humane Society)
It has also sent 639 dogs/cats off island, to adopters or rescues in the States. The donation will be used to pay a portion of the vet bill. PAW spends between $7,500 and $10,000 at the vet each month and relies solely on donations to fund the bill.
Men's Charity Boxing in aid of Mental Health Concern – £500
Gemma's husband is taking part in a charity boxing show that raises money for charities of the participant's choice. www.menscharityboxing.com 
To date, the shows have raised £98,000 for multiple charities. The main charities that funds are raised for are cancer affiliated but each participant is able to raise money for a charity of their choice. Dave will be raising money for Mental Health Concern. Let me know if you'd like a ticket to come and watch him! www.concerngroup.org/
Children's Better Life Programme – £500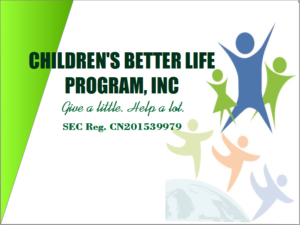 A charity institution located in Marisol Subdivision helping indigent school children from remote areas of Pampanga and Pangasinan. The charity usually provides school supplies and educational materials to children. It also organises educational activities and conducts charitable projects for the school children's welfare. www.facebook.com/cblpinc/
As well as providing educational supplies to children, CBLP is helping Hear Their Cries in the collection of DNA samples from children born of sexual abuse for the test program. The Foundation's donation will specifically be tied to fund the collection of DNA samples in support of Hear Their Cries efforts to help identify fathers of children born of abuse, to ultimately hold them to account.
---
The trustees will next meet on Monday, 3rd March. If you would like to nominate a charity for a Griffin Law Charitable Foundation donation, please download our due diligence form. The trustees will then review your submission at the next monthly meeting. If you are approved for funding, the Foundation's secretary will be in touch with the next steps.
The Griffin Law Foundation is a charity registered in England & Wales with charity number 1183766 with its principal office at 60 Churchill Square, West Malling, Kent ME19 4YU.