The trustees met and decided that the Foundation will make a further donation to The Royal Marsden Cancer Charity this month as follows:
 The Royal Marsden Cancer Charity –  a further £255  bringing our total to £455 to ensure that the team hits its target of £600.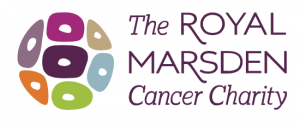 The family of a close family friend of Keeley, Sarah Spicer, is walking 15 miles to raise money for The Royal Marsden Cancer Charity. They participate every year in memory of Jake Cox, who died in 2016 of a brain tumour at the age of 14. The charity treated Jake before he passed away. The walk usually takes place in London but this year, due to COVID, the Spicers will be walking for 15 miles around Rochester.
If you would like to nominate a charity for a Griffin Law Charitable Foundation donation, please download our due diligence form. The trustees will then review your submission at the next monthly meeting. If you are approved for funding, the Foundation's secretary will be in touch regarding the next steps. The next Foundation meeting will take place on Wednesday, 2nd June. Please send your nominations for funding by Friday, 28th May.
---
The Griffin Law Foundation is a charity registered in England & Wales with charity number 1183766 with its principal office at 60 Churchill Square, West Malling, Kent ME19 4YU.
Griffin Law – Transparent Fees. Tenacious Lawyers. Trusted Partners.