Donal Blaney, the Managing Director of Griffin Law, created The Griffin Law Charitable Foundation to support national and international charities that fit with the Foundation's ethos and pre-established requirements. Each month, the trustees of the Foundation meet to discuss how to dispense up to £1,000 to good works that may benefit from our funding.
This month, the causes selected support charities dealing with the effects of the Coronavirus pandemic that has locked down the country. While many of us are safe and well in our homes, many of our neighbors are struggling with loneliness, depression and hunger. The demands on the National Health Service are many and great. We are honored to offer financial assistance to the charities nominated this month as they tirelessly work to help our fellow citizens in an hour of need.
Made in Hackney – £400
https://www.crowdfunder.co.uk/made-in-hackney-4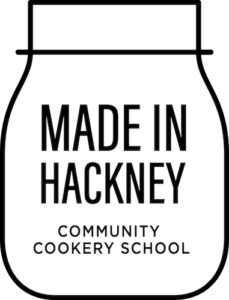 Funds donated during the current crisis will be used to support the new, free food delivery service for vulnerable participants and families in Hackney, London.
Made in Hackney is a London wide award-winning community cookery school. (Click for a news article about it here.) Their pioneering work brings communities together to change dietary norms to healthy, affordable, planet-friendly food.
It is also one of almost 300 local groups and food banks working with food-surplus charity, The Felix Project, to save and use fresh fruit, vegetables and other produce it rescues from restaurants, retailers and wholesalers. Made in Hackney prepares the meals and then bikers, volunteers with the project, drop off hundreds of meals each day to people struggling financially or stuck indoors at all times for health reasons.
Re-engage – £400
https://www.reengage.org.uk/donate/   

Re-engage had to suspend their tea party groups for lonely older people a few weeks ago. Since then, they have set up a new telephone befriending service called 'Call Companions' so that no older person feels alone during this frightening time.
Captain Tom Moore's NHS Fundraising Campaign – £400
https://www.justgiving.com/fundraising/tomswalkforthenhs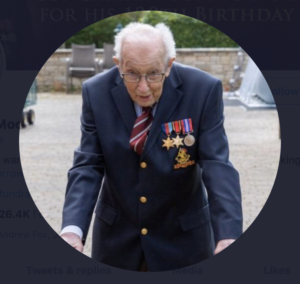 Army veteran and national hero  Captain Tom Moore has raised over £27.5 million (at the time of writing!!) for the NHS by walking lengths of his back garden. He originally planned to hit his target of 100 lengths by his 100th birthday on April 30th. He has completed the task two weeks early. Legend!
Just one example of how the Nation has taken him to its heart is that the Post Office has had to designate him his own sorting machine to handle all the incoming birthday cards!