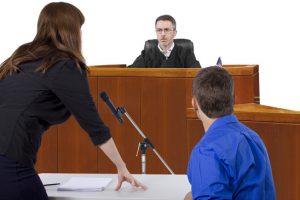 Arbitration is a private litigation process governed by certain rules agreed to by the parties involved including the appointment of a 3
rd
party to adjudicate the case From start to finish. A particular arbitration is governed either by ad- hoc rules, or by those from a body such as the LCIA or UNCITRL. However, the Arbitration Act 1996 provides statutory guidance on how arbitrations should be governed, how arbitrators should act and the assistance that the court can legally provide. One of the powers that the court has, is to remove the arbitrator, pursuant to Section 24 such removal must be based on one or more of the following:
circumstances exist that give rise to justifiable doubts as to his impartiality;
that he does not possess the qualifications required by the arbitration agreement;
that he is physically or mentally incapable of conducting the proceedings or there are justifiable doubts as to his capacity to do so;
that he has refused or failed—
to properly conduct the proceedings, or
to use all reasonable dispatch in conducting the proceedings or making an award.
You will note these reasons (bias, lack of knowledge, incapacity and unreasonableness) may cause any decision to be unjust. The standard of proof required to remove an arbitrator because of bias can be likened to that required to remove a judge from presiding over a case in a court. The hurdle is rightly high and although there is a recent case (
Cofely Ltd v Bingham and Knowles Ltd [2016] EWHC 240 (Comm)
) which has seen the removal of an arbitrator for bias, it is far from common and regarded as a nuclear option. It is common when such an application is made for the totality of reasons for removal to be pleaded. For an application to succeed following reliance on the failure to properly conduct proceedings substantial injustice must also be proven. The case of Enterprise v U-Drive [2016] EWHC 1301 (QB) is a recent example of the court's reluctance to agree to removal. In conclusion the removal of an arbitrator is not something that a litigant involved in arbitration should take lightly. It must be properly supported by evidence and should not concern run of the mill procedural decisions. Should a litigant fail to remove an arbitrator, the costs consequences can be disastrous and the bad faith created between the litigant and arbitrator will take some time to fix.
Griffin Law is a dispute resolution firm comprising innovative, proactive, tenacious and commercially-minded lawyers. We pride ourselves on our close client relationships, which are uniquely enhanced by our transparent fee guarantee and a commitment to share the risks of litigation. 
If you have any specific questions regarding a property dispute, please email  
justice@griffin.law
 or call 01732 52 59 23.
GRIFFIN LAW – TRANSPARENT FEES. TENACIOUS LAWYERS. TRUSTED PARTNERS.
© Griffin Law Limited, 2022. All rights reserved.