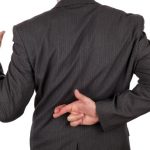 City AM recently reported that fraud now costs the UK economy more than £6,000 per second – or almost £200bn a year.
Our experience is that too few employers take fraud as seriously as they should. While fraudsters are often external threats attacking a business from outside its walls, such as computer hackers or those engaged in phishing, it is increasingly common for fraudsters to be current or former employees.
Ask yourself this: how good are your fraud prevention measures? Have you genuinely role-played every plausible scenario to see how secure your systems are?
What would happen to your business if you were the victim of fraud? Are you placing too much trust in one or two particular colleagues when common sense might suggest you have fail-safe procedures in place so you avoid the chance to repent at leisure when you have been defrauded?
Whilst we can help you pursue fraudsters wherever the trail may to take us, when they think they have been clever in defrauding you, we would prefer to help you prevent fraud from happening in the first place.
If you have an employee who leaves your company, stealing data or attempting to entice clients away from you, then stopping him in his tracks can be costly. Griffin Law can help you. We will share the risk of pursuing your former employee with you, discounting our fees in half as the case progresses and only seeking full payment upon success.
Better still, you can take out an insurance policy against the risk of this ever happening to you. Our employer legal protection product, known as Falcon, will meet all of your legal costs associated with any proceedings against such a former employee and will also protect you against the risk of an adverse costs order too – thus giving you true peace of mind.
We can help you keep what is rightfully yours if let us help you. To arrange a free consultation with our principal, Donal Blaney, please email justice@griffin.law or contact us on 01732 525923.