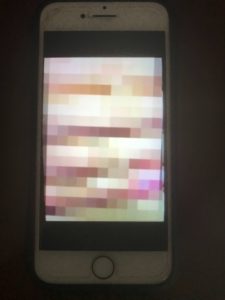 Citizens Advice Scotland has recently revealed that the number of people seeking help about so-called revenge porn has doubled in less than a year. Indeed, in 2019 it saw traffic to its online advice pages increase from 13,000 views to 30,000 views. Revenge porn is the unauthorised dissemination of private, sexual material, either photos or videos of another individual with the purpose of causing them emotional distress. It has been estimated that as many as 10 per cent of Britons have been the victims of revenge porn, with 80 per cent of perpetrators known to their victims, whilst 33 per cent were former romantic partners. Revenge porn was classified as a sexual offence in the Criminal Justice and Courts Act 2015, with perpetrators facing up to two years in prison. Despite this, figures from the Ministry of Justice found that around one in three allegations were withdrawn by the complainant, citing a lack of police support. The impact of revenge porn on victim's mental health can be catastrophic, with one victim stating
"I couldn't cope. There's no end and no escape because the web is worldwide. You feel so, so exposed".
It can influence many aspects of a victim's life including the ability to find and keep a job, due to the information that a search engine can reveal. It can also impact a victim's personal relationships and the way their community views them. Victims of revenge porn may wish to consider a civil remedy. A potential claimant may contact a solicitor to assist in the removal of images in the public domain. A solicitor could write to the perpetrator requesting that the images are removed or to prevent distribution. Failure to comply with this request can result in an injunction being applied for. In November 2019, Katie Price was handed a five-year injunction, preventing her from sharing any private material from her relationship with her former spouse and ordered to pay his legal fees amounting to £150,000. This was following accusations from her ex-partner, Alex Reid, that she had showed intimate footage to at least 40 individuals during the filming of '
Celebrity Big Brother's Bit on The Side'.
Victims should keep evidence of what has been posted online and consider what they wish to achieve: whether that is the removal of imagery, compensation or an apology. In a world where individuals broadcast more of their lives on social media, it appears that the frequency of revenge porn occurring is likely to continue to increase. If you have been sent personal images of someone, or if personal photos or videos of you have been released into the public domain without your permission you may wish to seek a legal remedy.
---
Griffin Law is a dispute resolution firm comprising innovative, proactive, tenacious and commercially-minded lawyers. We pride ourselves on our close client relationships, which are uniquely enhanced by our transparent fee guarantee and a commitment to share the risks of litigation. 
If you have any specific questions regarding a dispute, please email  
justice@griffin.law
 or call 01732 52 59 23.
GRIFFIN LAW – TRANSPARENT FEES. TENACIOUS LAWYERS. TRUSTED PARTNERS.
© Griffin Law Limited, 2022. All rights reserved.
Nothing in this document constitutes any form of legal advice upon which any person can place any form of reliance of any kind whatsoever. We expressly disclaim, and you hereby irrevocably agree to waive, all or any liability of any kind whatsoever, whether in contract, tort or otherwise, to you or any other person who may read or otherwise come to learn of anything covered or referred to in this document. In the event that you wish to take any action in connection with the subject matter of this document, you should obtain legal advice before doing so.