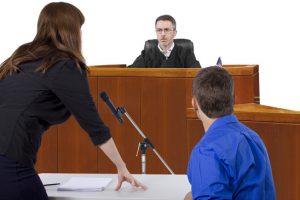 Recently the High Court heard an application whereby Security for Costs, (a mechanism whereby money is paid into the Court and this money cannot be released until the conclusion of the claim) was sought from a non-party to the proceedings (i.e. a third-party funder).  Traditionally Security for Costs applications are made by parties to the proceedings i.e. the claimant or the defendant.
Third party litigation funding is when an independent party reviews the possibility of covering a claimant's legal fees in either full or part, on a potential or ongoing litigation.
The remuneration to the litigation funder is an agreed proportion of the settlement or award of damages at the conclusion of the litigation.
Funding is available to any case which:
Is subject to English Law;
Money is sought for damages;
The case has strong legal merits of success;
The lawyer conducting the case has a successful track record of winning similar cases;
It makes economic sense;
The opposing party (the defendant) has the means to pay or has assets in the UK; and
The lawyer working on the case has a clear and comprehensive strategy to settle the case before trial.
It is expected that the litigation funder is kept briefed about the progression of the case although the claimant themselves will make the appropriate decisions and instruct their legal team accordingly. The recent application in the High Court for Security for Costs against the litigation funder changes this dynamic and seeks to bring the litigation funder into the claim as a party – which it is not.
A reputable litigation funder will know their business well enough to understand and assess any exposure to them on the case that they are funding, therefore an application for Security for Costs such as this should be dealt with in a commercial and equitable fashion whereby the application is either dealt with before it is an application at the Court, or when the application is served – immediately thereafter.
Griffin Law prides itself on sharing the risk of litigation with clients and discussing the variety of funding options available dependant on the cause of action being progressed.  If you have a claim and wish to discuss funding options available to you, please do not hesitate to contact us at Griffin Law.
Griffin Law is a dispute resolution firm comprising innovative, proactive, tenacious and commercially-minded lawyers. We pride ourselves on our close client relationships, which are uniquely enhanced by our transparent fee guarantee and a commitment to share the risks of litigation.  If you have any specific questions regarding a dispute, please email  justice@griffin.law or call 01732 52 59 23.