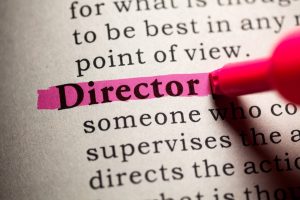 Company directors have a legal duty not to profit from their position if it comes at the company's expense. They are legally required not to conduct themselves in a way that creates a conflict with the interests of the company.  The Court of Appeal has recently made it clear that this duty is wide-reaching and extends to other companies those Directors are involved in and also where family members are enriched from actions at the expense of the company.  In
Clegg v The Estate and Personal Representatives of Pache and others [2017] EWCA Civ 256
the court firmly came down on the directors involved and their family members who went along with the wrongdoing. When a Director has breached his duty (known as a fiduciary duty – akin to an obligation of loyalty), the Court can order all of the losses suffered by the company to be restored to it.  The court can also order the profits to be handed over that the Director has made from their misconduct – and this can apply to anyone else who has received those profits such as family or co-conspirators.
Example
A and C were co-Directors and co-owners of a steel trading company, GAP.  A also created his own steel trading company and kept it secret from C. He was clearly making profits off the back of GAP's expenses and overheads and so in breach of his duties to GAP. Shortly before he died, A  arranged for the transfer of his secret company's profits to go to another company wholly owned by his wife. When C discovered A's secret, he objected but failed to take legal action. When GAP eventually went into insolvent administration, C acquired from the administrator the legal claims GAP had against A in respect of A's secret company profits. C issued a claim against A's estate, against A's widow and the secret company. The Court of Appeal got the measure of A and his widow and ordered the secret company to account for all of the net profits made throughout the entire time it traded.  The widow had argued that C had delayed taking action and this was a basis to deduct a percentage because C, in effect, acquiesced to what he had discovered.  The Court thought otherwise, largely because there had been a persistent attempt at concealment and, when that did not work, to effectively dare C to bring a derivative action against A which would have destroyed the ability of GAP to trade.  As a consequence, the Court ordered the whole amount to be paid over.  The claim was also allowed to follow the amount paid to the widow's company and she was ordered to pay to C all sums which she had been in knowing receipt of and thus had been unjustly enriched by. This response from the Court should be regarded as a firm warning to Directors thinking of profiteering on the side from their legitimate corporate endeavours. Loyalty is a quality required in all Directors that the courts will not tolerate being ignored or abused.
Griffin Law is a dispute resolution firm comprising innovative, proactive, tenacious and commercially-minded lawyers. We pride ourselves on our close client relationships, which are uniquely enhanced by our transparent fee guarantee and a commitment to share the risks of litigation. 
If you have any specific questions regarding a property dispute, please email  
justice@griffin.law
 or call 01732 52 59 23.
GRIFFIN LAW – TRANSPARENT FEES. TENACIOUS LAWYERS. TRUSTED PARTNERS.
© Griffin Law Limited, 2022. All rights reserved.