"With more and more people prepaying for goods online, it is so important our laws are up to date to reduce the risk of customers losing out if a business unfortunately becomes insolvent"

Paul Scully MP, Consumer Affairs Minister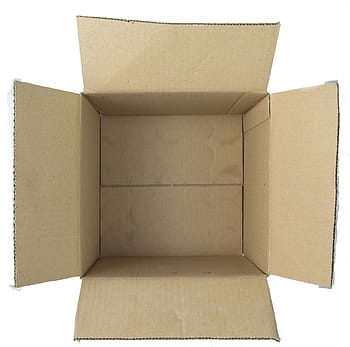 Consumers who have pre-paid for goods would be better protected if a retailer goes insolvent under Law Commission proposals announced on 27 July 2020.
It is currently the case that if a company becomes insolvent, where goods are paid for in advance but remain within the possession of the company they may be considered as assets of the company. 
Under the existing rules, these goods can be held by the company's administrators and used to pay off the firm's debts. This approach often leaves the consumers out of pocket and undoubtably disgruntled.
Consumer Affairs Minister, Paul Scully, has asked the Law Commission to consult on draft legislation to update the law that establishes when consumers legally own goods for which they have pre-paid.
This transaction is known as the transfer of ownership, and the law in this area has remained largely unchanged since the Transfer of Title – Sale of Good Act 1893.
"This consultation will look at how the law can be brought into the 21st century, providing clarity for those managing insolvencies and better protection for consumers" 

Paul Scully MP, Consumer Affairs Minister
The proposed changes would:
provide transparency for consumers about when they will own goods they have pre-paid for; 
identify the consumer as legal owner of pre-paid good in the event of insolvency; and
support those shopping online where goods are not immediately handed over at the point of sale.
With the UK having the most advanced e-commerce market in Europe, with revenue in 2018 of £688.4 billion, these changes are overdue.
The Law Commission recommends that legislation should include a list of events and circumstances which would be sufficient to transfer ownership to the consumer i.e. where good have been manufactured to the consumer's own specifications.
Law Commissioner, Professor Sarah Green, said:
"The current transfer of ownership rules are shrouded in complex language which consumers can find difficult to understand.
We believe it is time for the rules to be modernised so that consumers have clarity on their rights of ownership, especially in an insolvency situation.
The changes would build on the recent Corporate Insolvency and Governance Bill, which made permanent additions to the UK insolvency regime, as well as containing a series of measures to amend insolvency and company law to support business to address the challenges resulting from the impact of coronavirus. The Bill received Royal Assent on 25 June 2020."
---
Griffin Law is a dispute resolution firm comprising innovative, proactive, tenacious and commercially-minded lawyers. We pride ourselves on our close client relationships, which are uniquely enhanced by our transparent fee guarantee and a commitment to share the risks of litigation.  If you have any specific questions regarding a dispute, please email  justice@griffin.law or call 01732 52 59 23.
GRIFFIN LAW – TRANSPARENT FEES. TENACIOUS LAWYERS. TRUSTED PARTNERS.
Nothing in this document constitutes any form of legal advice upon which any person can place any form of reliance of any kind whatsoever. We expressly disclaim, and you hereby irrevocably agree to waive, all or any liability of any kind whatsoever, whether in contract, tort or otherwise, to you or any other person who may read or otherwise come to learn of anything covered or referred to in this document. In the event that you wish to take any action in connection with the subject matter of this document, you should obtain legal advice before doing so.
© Griffin Law Limited, 2020. All rights reserved.