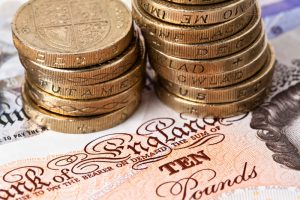 Debt can destroy your business if not avoided or managed. Implementing ways to prevent or, if prevention is not possible, recover debts quickly and cost-efficiently, is crucial to the effective management of your business.
The Federation of Small Businesses, (The FSB), has released a comprehensive report detailing the way that small businesses are being systematically affected by late payments.
From the report, it has emerged that late and non-payment of business debts has caused the death of around 50,000 businesses in 2016 alone.
The FSB report further found that the government's efforts to tackle the problem with new policies on 'late payment' have had a very minimal effect on the situation. The culture of poor payment in the UK rumbles on with small businesses reporting that on average 30% of payments are late. The report also shows that 37% of small businesses have run into financial difficulties as a result of late payment, with 30% forced into using an overdraft facility.
In uncertain economic times following the Brexit vote, experts say the death of around 50,000 businesses could have been avoided and that businesses need to be more proactive when it comes to late payment of their invoices. It is estimated that the collapse of these small businesses due to non-payment could have cost the UK's economy as much as £2.5 billion.
Industry experts have urged small businesses to take action when their invoice terms have not been met, however business owners are rarely equipped with the time or the knowledge of the law to pursue debtors and it will likely just cause distraction and further wasted costs. Debt collection agencies are rarely value for money and make promises that all too often prove too optimistic.
Griffin Law will research key financial information, investigate evidence of the debtor's assets and advise you quickly if it is commercially viable to take action. We can also consider if the directors of those businesses who owe you money can be personally liable to repay it if fraud is involved.
We have the expertise to support your business in the pursuit of your debts, starting with a solicitor's "letter before action" all the way through to judgment at court. We are known for not giving up or taking "no" for an answer.
Griffin Law has built long-lasting relationships with clients to provide quick and effective support at all times. We understand your business needs, which is crucial to providing effective legal support, giving you the freedom and confidence to focus on growing your business.
Griffin Law guarantees to share the risk of court proceedings by working under success based, discounted, hourly-rate agreements and fixed-fee agreements, providing clear and absolute costs to you. We will only be entitled to our full fees if we deliver results – recoverable from your opponent.  We are lawyers who not only understand the commercial world; we talk in the same language as well.
We can help you recover any debts you may have and we will tailor our service and our fees to your own specific needs. If you would like advice on any matter which is keeping you up at night, including debt recovery which in turn, may save your business, Griffin Law provides prompt, commercially astute and cost-effective advice to their clients. Contact us at justice@griffin.law or on 01732 525923.
Article by Rico Dexiades, Solicitor, Griffin Law