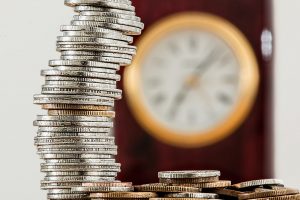 In a recent case heard at Worcester Crown Court, a company employee chasing a debtor for unpaid fees swore at him – the result of which brought prosecution.
Judge Daniel Pearce-Higgins QC was astonished that a defendant ("creditor") came before him charged over calling a debtor a "p*ssy".  The judge blasted prosecutors and stated he was concerned that criminal law was being used 'to stop people swearing at each other'.
"That's an offence is it?" the judge asked the prosecutors on hearing that the creditor had been charged for telephoning a debtor, who owed an outstanding debt and leaving a voicemail message saying "You're a f***ing p*ssy getting your wife to deal with your problems". The debtor made a complaint to the police and the case was taken to court.
The judge said "It's fairly standard behaviour in life…to call someone a p*ssy is impolite.  It's not an offence.  It's unpleasant but not a criminal act.  If that's the case, there are an awful lot of criminals about."
The creditor admitted sending a malicious communication which was "grossly offensive"; however the judge lambasted the prosecution and gave the creditor a two year conditional discharge. The judge also declined a request for a restraining order.
So there you have it.  It's not a criminal offence to swear at a debtor. However, this goes against UK regulations and laws, which state that there are some actions, which debt recovery agencies or creditors are not allowed to do.
In accordance with the Financial Conduct Authority (FCA), the Fair Trading Act (FTA) and the Office of Fair Trading (OFT), a debt collection agency or a creditor cannot speak to you using abusive language. This will be a breach of the FCA's guidelines detailed in the Consumer Credit Sourcebook and could also be seen to be harassing, which is a criminal offence.
We can help you recover debts you may have and avoid the risk of an unwanted prosecution. We will tailor our service and our fees to your own specific needs. If you would like advice on any matter which is keeping you up at night, including effective debt recovery which in turn may save your business, Griffin Law provides prompt, commercially astute and cost-effective advice to their clients. Contact us at justice@griffin.law or on 01732 525923 or visit our website
Article by Rico Dexiades, Solicitor, Griffin Law