Being a charity trustee and managing a trust is not the simple job it appears at first glance. In fact, there are numerous pitfalls, snares and requirements that a trustee must be aware of when actioning their duties. These are legal requirements of which many people are unaware.
In this series of short articles, I will examine and explain the duties of a trustee, what must be done, what must not be done, and how to avoid making yourself liable to a claim.
Duty to promote charitable purposes
A key tenet is that a trustee must promote the charitable purposes of their charity, what is otherwise known as the "guiding principle", as described in Harries v Church Commissioners [1992]. This means a trustee may only use the charity's assets for the charitable purposes it has been established to pursue. If a trustee allows the assets to be applied for a different purpose, they will have acted in breach of trust and may be personally liable for making good any loss caused to the charity.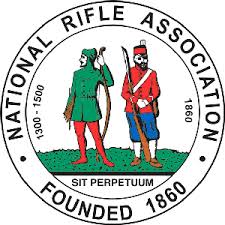 For example, in 2020 the Charity Commission published a report on the National Rifle Association ("NRA"), whose charitable purpose is promoting the efficiency of the British armed forces, permitted under s3(1)(l) of the Charities Act 2011. In the report, the Charity Commission found that the NRA's trustees were acting outside the charitable objects by promoting civilian recreational shooting, which in itself is not a charitable purpose.
In particular, the Commission criticized the NRA's relationship with its wholly owned trading subsidiary, the National Shooting Centre. It was found unclear how the organizations were separate, especially as the NRA's CEO was also the NSC's only director. In light of the report, the NRA took steps to ensure the separation of the two.
To avoid falling outside their charitable purpose, trustees must regularly review their charity's objects; it may be necessary to make changes to avoid "mission drift." Altering the objects is likely to require the Charities Commission permission, but it is a key step in ensuring that the trustees' activities are in line with the charitable purpose.
At Griffin Law, we provide made-to-measure advice to ensure that as a trustee, you keep to your charity's charitable purpose, and if required, help you in altering said purpose should your charity's mission change and evolve.
---
Griffin Law is a dispute resolution firm comprising innovative, proactive, tenacious and commercially-minded lawyers. We pride ourselves on our close client relationships, which are uniquely enhanced by our transparent fee guarantee and a commitment to share the risks of litigation.  If you have any specific questions regarding a dispute, please email  justice@griffin.law or call 01732 52 59 23.
GRIFFIN LAW – TRANSPARENT FEES. TENACIOUS LAWYERS. TRUSTED PARTNERS.
Nothing in this document constitutes any form of legal advice upon which any person can place any form of reliance of any kind whatsoever. We expressly disclaim, and you hereby irrevocably agree to waive, all or any liability of any kind whatsoever, whether in contract, tort or otherwise, to you or any other person who may read or otherwise come to learn of anything covered or referred to in this document. In the event that you wish to take any action in connection with the subject matter of this document, you should obtain legal advice before doing so.
© Griffin Law Limited, 2021. All rights reserved.