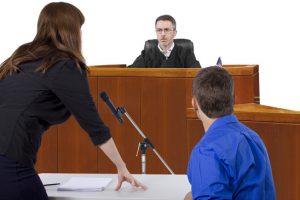 In the recent case of Paul Wright v Troy Lucas (a firm) & George Rusz*, the court has issued a warning shot to so-called McKenzie Friends. It has held that these unqualified advisers owe a duty to their clients to advise them to the appropriate standard – a decision that has cost Mr Rusz £263,759 plus £73,200 in costs!
McKenzie Friends assist litigants-in-person in court. Originally, they were as the name suggests, friends of those who were acting for themselves before a court. A new class of professional McKenzie Friends has taken to charging clients for the provision of assistance in court. In this case, Mr Rusz's competence, or lack of it, has come back to bite him rather heavily.
*Mr. Wright had sought legal help after he was left with three plastic bags inside his body following a negligent operation at the Basildon & Thurrock University Hospital NHS Foundation in 2004 which resulted in him being left with life changing injuries and permanently disabled. Believing Troy Lucas, to be a credible litigation firm he contracted with them to pursue a clinical negligence case against the Trust. He was told by them that they had extensive experience and they claimed to be "as good as, if not better, than any solicitor or barrister". Sadly for Mr. Wright – and ultimately Mr Rusz – this was not the case! They were not lawyers and employed no professional legal staff.
The moral of the story? You get what you pay for in life. It is usually better to hire a solicitor than to try to muddle through yourself (or, worse, with the help of a friend like Mr Rusz!)…
---
Griffin Law is a niche litigation firm of innovative, proactive, tenacious and commercially-minded lawyers. Griffin Law's pioneering use of litigation funding via 3rd-party funders reduces the cost for clients. In addition, Griffin Law shares the risk of litigation with every client; charging at half rates with the balance only becoming payable upon success.

To find out how we might help achieve an optimal end-result to your litigation need, email us at justice@griffin.law