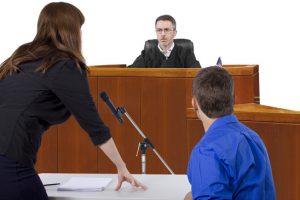 In the recent case of
Paul Wright v Troy Lucas (a firm) & George Rusz*
, the court has issued a warning shot to so-called McKenzie Friends. It has held that these unqualified advisers owe a duty to their clients to advise them to the appropriate standard – a decision that has cost Mr Rusz £263,759 plus £73,200 in costs! McKenzie Friends assist litigants-in-person in court. Originally, they were as the name suggests, friends of those who were acting for themselves before a court. A new class of professional McKenzie Friends has taken to charging clients for the provision of assistance in court. In this case, Mr Rusz's competence, or lack of it, has come back to bite him rather heavily. *Mr. Wright had sought legal help after he was left with three plastic bags inside his body following a negligent operation at the Basildon & Thurrock University Hospital NHS Foundation in 2004 which resulted in him being left with life changing injuries and permanently disabled. Believing Troy Lucas, to be a credible litigation firm he contracted with them to pursue a clinical negligence case against the Trust. He was told by them that they had extensive experience and they claimed to be
"as good as, if not better, than any solicitor or barrister"
. Sadly for Mr. Wright – and ultimately Mr Rusz – this was not the case! They were not lawyers and employed no professional legal staff.
The moral of the story? You get what you pay for in life. It is usually better to hire a solicitor than to try to muddle through yourself (or, worse, with the help of a friend like Mr Rusz!)…
---
Griffin Law is a dispute resolution firm comprising innovative, proactive, tenacious and commercially-minded lawyers. We pride ourselves on our close client relationships, which are uniquely enhanced by our transparent fee guarantee and a commitment to share the risks of litigation. 
If you have any specific questions regarding a dispute, please email  
justice@griffin.law
 or call 01732 52 59 23.
GRIFFIN LAW – TRANSPARENT FEES. TENACIOUS LAWYERS. TRUSTED PARTNERS.
© Griffin Law Limited, 2022. All rights reserved.
Nothing in this document constitutes any form of legal advice upon which any person can place any form of reliance of any kind whatsoever. We expressly disclaim, and you hereby irrevocably agree to waive, all or any liability of any kind whatsoever, whether in contract, tort or otherwise, to you or any other person who may read or otherwise come to learn of anything covered or referred to in this document. In the event that you wish to take any action in connection with the subject matter of this document, you should obtain legal advice before doing so.