What is Before the Event Insurance?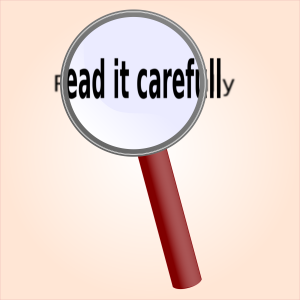 Before the Event Insurance – also known as "BTE" – is a type of legal expenses insurance whereby customers purchase insurance to cover legal costs that may arise in either a personal or business context. Liability can result in expensive law suits and insurance is a sensible option for all entities, whether personal or commercial. Typically, a business owner will have business insurance. The business, as the insured entity, may have the benefit of BTE built into the policy. If so, the business may be able to rely upon its benefit in various legal circumstances that arise out of the business. Similarly, an individual may have home insurance with legal cover, i.e. the benefit of BTE.  The individual may therefore be able to rely on its benefit in legal circumstances that personally affect them, such as a boundary dispute. It is possible to buy legal expenses insurance as a separate insurance, however most policies are added to existing policies as an 'optional extra'. Consideration should always be given to any insurance policy that a client/potential client may have. It should be read carefully so that the insured understands what, if any, cover is available to them to assist them in legal proceedings.
What is its purpose?
Legal expenses insurance such as BTE is available so that in the event you require legal advice, the legal expenses insurance will cover the cost of that advice. A legal representative should suggest to any clients that they review all insurance policies that they are aware of, to establish whether assistance with legal costs is available, and what criteria must be satisfied to benefit from it.
When should you notify your insurer?
Most policies include a provision which states that the insured should inform the insurer as soon as they become aware of a potential claim. If this is not complied with, there may be argument raised by the insurer that they were notified and therefore refuse cover.  We deal with this in more detail below.
What will it cover?
The insurance cover will usually pay for:
your solicitor's fees and expenses;
costs of an expert witness (if applicable);
court fees i.e. the cost of issuing the claim at court; and
your opponent's legal costs in the event that they become payable.
The above is not a hard and fast rule on what BTE will cover.  The insurance policy should be read carefully and clarification should be sought from the insurer if required.
What it will not cover
No legal expenses insurance will cover compensation that you may be ordered to pay if you lose your case.
Appropriate next steps
If you find yourself in the unfortunate situation whereby you/your business are, or are likely to be in, a dispute with someone we would advise you to:
seek legal advice; this is so that you may understand your position clearly in respect of the options that may be available to you (which could mean the avoidance of litigation altogether) as well as to discuss the various funding options that may be available to you – including BTE;
contact your insurance provider to determine whether they will assist you by covering your legal fees; and,
thereafter, the solicitor and the insurance provider can liaise to determine the appropriate next steps and advise you accordingly.
What to look out for
One of the most common queries received by the Financial Ombudsman about legal expenses insurance is: 'Who can represent the insured?' You must remember that when speaking to your insurance provider you are, without a doubt, at liberty to appoint your own solicitor to deal with your case. Although insurance providers have unfortunately become content with forcing policy holders who are seeking to use the benefit of the BTE cover, to use their "panel" solicitors, you have a right to appoint your own solicitors at the start of any legal claim.
Panel solicitors
Generally, these are solicitors that the insurer has already vetted and agreed their payment rates.  The insurer has identified the relevant expertise of those panel solicitors and categorised them as necessary. Insurers should not object to an insured entity using their own solicitor, although for commercial and quality-control reasons, they may prefer to use solicitors from their own panel.
Your right to your own solicitor:
The Ombudsman supports that an insured has the right to choose their own solicitors to act for them at the start of any legal proceedings. This point regarding the freedom of an insured to choose their own solicitor was highlighted in the case of Nobile v DAS Rechtsschutz-Versicherungs AG (Case E-21/16). Nobile considered whether provisions in a legal expenses insurance contract were compatible with the freedom for an insured to appoint a lawyer, as set out clearly in the Solvency II Directive (2009/138/EC) ("the Directive"). The insurers position was that they were not obliged to provide any cover as the insured had instructed a lawyer without the insured's consent. The court was asked to consider the insurers terms alongside the provisions set out in the Directive. Article 201(1)(a) of the Directive confirmed that the insured person must be free to choose a lawyer. It was also determined in the case of Nobile that the BTE insurance provider has no right to deny cover for the potential proceedings in issue because it determines that such proceeding are unnecessary, disproportionate or premature.
Next steps when BTE is available
When the insurer has agreed the self-appointed solicitors, the solicitor and insurer will communicate between them to agree hourly rates.  Although most law firms have their hourly rates set out clearly in their terms and conditions, it is part and parcel of any claim covered by insurance that a separate conversation will take place as to fees. The insurer, as a bare minimum, will likely require the self-appointed solicitor to:
provide a detailed breakdown of the nature of the case;
confirmation of the solicitors work required;
the rate of those solicitors working on it; and
whether the matter has reasonable prospects of success (generally meaning 51% or more chance of winning).
They will use all of the above to confirm to the self-appointed solicitor their instruction to proceed and with what level of cover available to them. It should be noted that if any work falls outside of that agreed with the insurer and/or the matter that has been agreed as covered by the policy, this is a separate matter which you must consider and seek advice from your appointed solicitor on.
What if BTE is not available?
It is however fair to say that terms and conditions by an insurer can be limited.  Careful consideration should be given so as to ensure that the cover does not render it impossible for the insured to choose their own lawyer. In the event that BTE is unavailable there are various other funding options available to potential parties to proceedings.  Those include After The Event ("ATE") insurance which is another form of legal expenses insurance for when you are in a dispute and you need to cover the costs of going to court, or litigation funding – which will depend on the satisfaction of particular criteria. There are various funding options available to a client depending on the case that they are faced with. Griffin Law is a dispute resolution firm comprising innovative, proactive, tenacious and commercially-minded lawyers. We pride ourselves on our close client relationships, which are uniquely enhanced by our transparent fee guarantee and a commitment to share the risks of litigation.  If you have any specific questions regarding a dispute, please email  justice@griffin.law or call 01732 52 59 23.
GRIFFIN LAW – TRANSPARENT FEES. TENACIOUS LAWYERS. TRUSTED PARTNERS.
© Griffin Law Limited, 2022. All rights reserved. Nothing in this document constitutes any form of legal advice upon which any person can place any form of reliance of any kind whatsoever. We expressly disclaim, and you hereby irrevocably agree to waive, all or any liability of any kind whatsoever, whether in contract, tort or otherwise, to you or any other person who may read or otherwise come to learn of anything covered or referred to in this document. In the event that you wish to take any action in connection with the subject matter of this document, you should obtain legal advice before doing so.