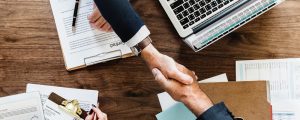 Litigation funders now hold an important place in the realms of dispute resolution. They enable individuals and companies to gain access to justice. Where the costs of private and commercial litigation used to mean that individuals and SMEs had to forgo their claims or act in person, 3rd party funding is now a substantial industry open to anyone.
Although this funding is driven by commercial gain and will only be applicable to those claims where funders anticipate a return on their investment it still provides a further ability to limit risk and therefore access to justice. The importance of the litigation funding market was emphasised this week by Lord Justice Henderson in his judgment in Paccar Inc. v RHA and UKTC [2021] EWCA Civ 299 where he emphasised that it is widely acknowledged that litigation funders "play a valuable role in furthering access to justice." His judgment made clear that litigation funding agreements should not be regarded as Damage Based Agreements which would have rendered them unenforceable because it is likely they would not have conformed with the Damages-Based Agreements Regulations 2013. Instead he made it clear that such agreements should be regarded as separate because parliament had drafted legislation to make litigation funding potentially liable to regulation under section 58B Courts and Legal Services Act 1990 and as such it would have been unsatisfactory to have two potentially competing regimes for the regulation of the same kinds of litigation funding services.
The judgment suggests that the courts are not in any rush to interfere with the current litigation funding market and unless Parliament brings into force Section 58B as outlined above then the current market is likely to continue for years to come.
---
Griffin Law is a dispute resolution firm comprising innovative, proactive, tenacious and commercially-minded lawyers. We pride ourselves on our close client relationships, which are uniquely enhanced by our transparent fee guarantee and a commitment to share the risks of litigation.  If you have any specific questions regarding a dispute, please email  justice@griffin.law or call 01732 52 59 23.
GRIFFIN LAW – TRANSPARENT FEES. TENACIOUS LAWYERS. TRUSTED PARTNERS.
Nothing in this document constitutes any form of legal advice upon which any person can place any form of reliance of any kind whatsoever. We expressly disclaim, and you hereby irrevocably agree to waive, all or any liability of any kind whatsoever, whether in contract, tort or otherwise, to you or any other person who may read or otherwise come to learn of anything covered or referred to in this document. In the event that you wish to take any action in connection with the subject matter of this document, you should obtain legal advice before doing so.
© Griffin Law Limited, 2020. All rights reserved.