Donal Blaney, Founder of Griffin Law, created The Griffin Law Charitable Foundation to support national and international charities that fit with the Foundation's ethos and pre-established requirements. Each month, the trustees of the Foundation meet to discuss how to dispense up to £1,000 to good works that may benefit from our funding. This month's grants were made to causes – and children – close to our hearts.
Demelza House – £500
Vicky and Donal Blaney's cousin, Kate, gave birth to a little boy last year. Albie was born with a life-shortening heart defect. He stayed at Demelza Hospice in Eltham for six months and was not expected to leave, however he is doing very well and is now at home. His long term prognosis is not great but he is a little fighter and has already lived longer than first predicted. Kate is so grateful to Demelza Hospice and all the support they have given her and Albie. Kate recently raised £500 for her birthday to donate to Demelza House. The The Griffin Law Charitable Foundation decided to match Kate's donation and will donate £500 to Demelza House.
Here is a link to a story that Demelza House wrote about Albie: https://bit.ly/3dObbYC
The Royal Marsden Cancer Charity – £200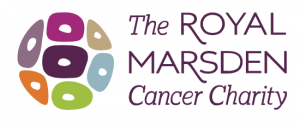 The family of a close family friend of Keeley, Sarah Spicer, is walking 15 miles to raise money for The Royal Marsden Cancer Charity. They participate every year in memory of Jake Cox, who died in 2016 of a brain tumour at the age of 14. The charity treated Jake before he passed away. The walk usually takes place in London but this year, due to COVID, the Spicers will be walking for 15 miles around Rochester. The Foundation decided to cover Sarah's individual target and will also keep an eye on how the family progress towards their ultimate target.
If you would like to nominate a charity for a Griffin Law Charitable Foundation donation, please download our due diligence form. The trustees will then review your submission at the next monthly meeting. If you are approved for funding, the Foundation's secretary will be in touch regarding the next steps. The next Foundation meeting will take place on Wednesday, 5th May. Please send your nominations for funding by Monday, 3rd May.
---
The Griffin Law Foundation is a charity registered in England & Wales with charity number 1183766 with its principal office at 60 Churchill Square, West Malling, Kent ME19 4YU.
Griffin Law – Transparent Fees. Tenacious Lawyers. Trusted Partners.