Donal Blaney, the Managing Director of Griffin Law, created The Griffin Law Charitable Foundation to support national and international charities that fit with the Foundation's ethos and pre-established requirements. Each month, the trustees of the Foundation meet to discuss how to dispense up to £1,000 to good works that may benefit from our funding.
Back Up – Every 4 hours, somebody sustains a spinal cord injury. £500
Back Up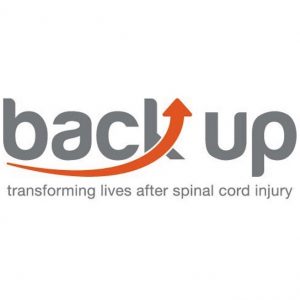 is a leading national charity that inspires people impacted by spinal cord injuries to get the most out of life. Over 400 highly skilled volunteers and staff make up the team – many of whom are impacted by spinal cord injury personally.
Last year, Back Up supported over 1000 people suffering with spinal cord injuries.
Its services include wheelchair skills training, mentoring, support returning to work or school, and activity courses which build confidence, independence and challenge perceptions of what is possible. It also supports family members.
Back Up supports over 80% of people who have a spinal cord injury every year and are the only spinal cord injury with a dedicated U18s team.
Heart of Kent Hospice – £500
As a local charity independent of the NHS, Heart of Kent Hospice has worked hard to raise over £3 million every year. It is only able to achieve this goal thanks to the public's incredible generosity. This charity was nominated by Vicky, who sadly, lost her sister-in-law, Gaynor Walker earlier this year.
Gaynor was diagnosed with cancer during lockdown, and passed away after five short weeks, spending her final moments in this hospice.  She was first made aware of the hospice when it cared for her mother. The family would like to raise as much money as possible for this worthy charity in her memory.
https://www.justgiving.com/fundraising/gaynor-walker
---
The next Foundation meeting will take place on Thursday, 16th July. If you would like to nominate a charity for a Griffin Law Charitable Foundation donation, please download our due diligence form. The trustees will then review your submission at the next monthly meeting. If you are approved for funding, the Foundation's secretary will be in touch regarding the next steps.
The Griffin Law Foundation is a charity registered in England & Wales with charity number 1183766 with its principal office at 60 Churchill Square, West Malling, Kent ME19 4YU.