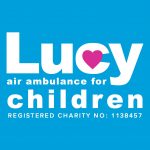 Lucy Air Ambulance for Children – £1,000
Lucy Air Ambulance for Children – Flying children to hospitals across the UK (lucyaac.org.uk)
Lucy AAC is the only charity in the UK that funds flights for children to hospital by aeroplane. We exist to ensure children are able to access essential medical care regardless of distance. Our vision is that safe, long distance air transfers within the UK are available for any child needing one, regardless of distance or cost. We believe every child is important and deserves the right treatment, in the right place, at the right time.
The trustees decided on the donation amount of £1,000 because:
A generous donation of £1000 would be used to help fund our air ambulance transfers. For example, for:
£10 – special breathing mask for a premature baby
£15 – a  'Lucy Bear'. Each child we fly receives a Lucy Bear.
£200 – essential single-use medical items. This includes
equipment to monitor a child's breathing and heart. 
£300 – the use of our incubator for one flight.  
£475 – a specialist nurse/paramedic during a flight
 The trustees also felt an affinity to the charity due to not only the fact that they all have small children, but also that many of the firm's employees also have small children within their immediate and wider families.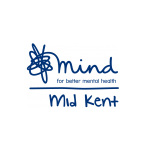 Mid Kent Mind -£250
https://www.maidstonemind.org/mid-kent-mind-home/
Mid Kent Mind works to ensure that everyone experiencing a mental health problem gets support and respect.
It provides advice and support to empower anyone experiencing a mental health problem, campaigning to improve services, raise awareness and promote understanding.
Every year, one in four of us will experience a mental health problem. But hundreds of thousands of people are still struggling.
It believes no one should have to face a mental health problem alone. The team at Mid Kent Mind will listen and give support and advice.
The trustees felt that a donation to a local charity that supports those with mental health issues would be a good use of the Foundation's funds, particularly as January can be an especially solemn time of year for many.
If 
you
 would like to nominate a charity for a 
Griffin Law Charitable Foundation
 donation, please download our
due diligence
form. The trustees will then review your submission at the next monthly meeting.
---
The Griffin Law Foundation is a charity registered in England & Wales with charity number 1183766 with its principal office at 60 Churchill Square, West Malling, Kent ME19 4YU.
Griffin Law – Transparent Fees. Tenacious Lawyers. Trusted Partners.
The next Foundation meeting is scheduled for Thursday, 3rd February 2022. Please submit your nominated charities/causes by Wednesday, 2nd January. If you are approved for funding, the Foundation's secretary will be in touch regarding the next steps.