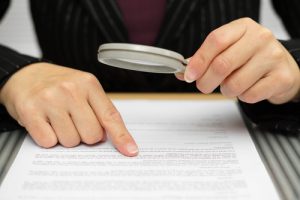 The Competition and Markets Authority (CMA) have acted for the first time over false web reviews by ordering a marketing firm to remove hundreds of fake online posts after a competition probe. The marketing firm, 'Total SEO & Marketing' (Total SEO) is alleged to have written more than 800 fake online reviews for clients, including car dealers, mechanics and landscape gardeners. Total SEO wrote the reviews for 86 small businesses, published across 26 different websites.
It is the first time that the CMA has acted over fake online reviews. It stopped short of using its powers to issue a fine or disqualify directors because Total SEO has agreed to legal undertakings to stop the practice and remove the fake reviews it had already published.
Businesses that arrange for marketing agencies such as Total SEO to write fake online reviews for them could be breaking consumer protection law. The CMA has also produced a written explanation for firms warning that writing or commissioning fake reviews could lead to civil or criminal action. This act from the CMA has come at a time of consideration as to whether to make the practice of writing or commissioning posts designed to boost a firm's online ratings illegal.
Companies that post fake reviews on websites to boost their ratings could face fines of thousands of pounds as part of a new government crackdown on misleading business practice. British companies that have already posted millions of fake reviews could be forced to remove many of them to comply with the new rules.
Consumers who use the internet to research hotels, books, electronics and other purchases are being routinely misled by millions of fake reviews orchestrated by companies to trick potential customers. As well as creating new consumer protection rules, new powers to apply civil fines to businesses who do not comply may also be created. Additionally, the new regime may force companies to improve their terms and conditions.
The CMA has issued a list of guidelines for businesses, explaining how they can avoid running aground of consumer protection laws; aside from the obvious (businesses should not pose as consumers to post positive reviews), they must also refrain from offering gifts, free meals, or other incentives for customers who post positive reviews.
If you, or anybody that you know has suffered as a result of a false review, contact us to see if we can help you.