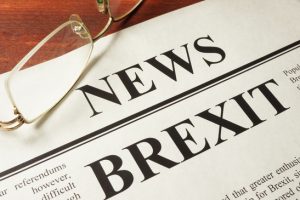 The country may well have decided to depart from the EU, but the present position and applicable law remains in place and active, at least for now.
A reminder of this comes from Pebros Servizi SRL v Aston Martin Lagonda Ltd. During this case, the Court of Justice of the European Communities (known as the ECJ), considered the national and EU definitions of an "uncontested claim".
This has significant implications for those wishing to try to convert their uncontested judgements to a European Enforcement Order, so that they can enforce such against parties in another country.
Here the Italian court sought clarification as to whether their domestic definition of "uncontested" or that of EU law applied, as in Italy, if proceedings continue in the absence of a Defendant, it is not deemed as acceptance by the Defendant to the action brought against them.
The ECJ clarified that in such circumstances (a Judgement in Default), it is to be classed as an "uncontested" claim within the meaning of EU Law, (Regulation (EC) No 805/2004) autonomously. This therefore means that parties are free of the varying national interpretations of acceptance or being an uncontested order, when seeking an EEO for a judgement in default. This also therefore remains the case for the United Kingdom….for now.
If you require any further information, we offer a specific Brexit Advisory Service and can assist with what the result of the EU Referendum means for you and your business. Contact our Principal, Donal Blaney, today at justice@griffin.law