(And more importantly, will Knight Rider ever become a reality?)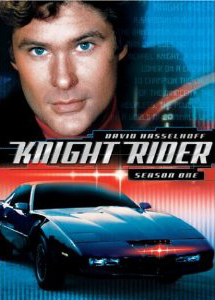 With the dawn of a new decade underway, the global technological race to be the market leader of driverless vehicles in both the private and public sector has gone into overdrive. 
With US heavyweights like Waymo, Tesla, General Motors Co. and Uber dominating the competitive landscape over the pond, and Tesla alone spending $324m on research and development within just one quarter of 2019, the estimated 20 million US road-ready autonomous vehicles by 2030 is a believable figure and could see their roads beginning to look like something between Disney's Herbie and The Jetsons.
Closer to home our domestic driverless revolutionaries like FiveAI, Jaguar Land Rover Ltd and Oxbotica are leading the way in innovative automotive technology. An estimated £500m has already been invested into the research and development of autonomous vehicles by our government, automotive industry and technology companies, and a further £740m in the communications infrastructure; enabling the autonomous cars to communicate the all-important crude data.
With the estimated economic boosts of £62bn to the UK by 2030 and $2tn to the US by 2050, the numbers involved are simply staggering. What is clear is that there is no stopping the change in personal travel, commercial transit and global infrastructure. 
This race is not all about money – there's law and liability to consider, too.

James Day, Griffin Law
In 2018 we saw the first-ever recorded case of a pedestrian fatality involving an autonomous car. Elaine Hertzberg was struck by an Über test vehicle whilst pushing her bicycle in Arizona. The tragic event generated some piercing questions and demonstrated that participants in this unprecedented race must consider more than mere technology if they are to win the world over. The essential building blocks required to revolutionise road safety and reduce road fatality rates are:
Forward-thinking legislation to enable the safe integration of the technology into our lives,
Innovative technology to ensure the effective communication between man and machine, and,
the continued gathering of data to enable the ongoing learning of our one-vehicle-consciousness.
The minds of legislators and lawyers alike seem to have been focused on answering the questions: who is liable for a machine which thinks (all or in part) for itself and how will the new technology integrate into the existing legal framework so not to stall victim compensation and or technological development?
The traditional legal position in the UK when two cars collide is that the parties will look at fault and apportion damages accordingly. If a human driver fails to exercise reasonable care in avoiding an accident, they would be liable under the principles of negligence. Similarly, if both drivers are at least to some degree responsible, then liability will be split (i.e. 50/50); the position is relatively straightforward. 
However, autonomous vehicles pose more complex liability considerations. Where the autonomous car is the cause of the accident, then the burden could shift from the driver to the manufacturer, third-party hardware provider, data provider, network supplier and or software developer in order to correctly apportion liability. 
It is easy to see how these expert-heavy, tech-savvy and legally complex claims against multiple parties in negligence, product liability and or consumer protection law could quickly result in protracted litigation, stratospheric costs, a slow result for the victim and or hindered technological innovation and development. Fortunately, the UK is tackling 'the legals' head on to ensure the smooth integration of the technology as it develops whilst preserving the existing protections afforded to victims.
The UK took a major step forward in 2018 when Parliament passed the Automated and Electric Vehicle Act (2018). Under the act, an insurer will have default liability for death, personal injury and property damage resulting from an accident caused by an automated vehicle when driving itself. The upshot of the legislation is that the victim remains protected, leaving it to their insurance company to pursue the potentially complex and costly liability dispute with those whom they hold responsible. This legislation demonstrates the UK's commitment to keeping pace with the technology whilst protecting the victim.
The UK's position as a world leader in the safe testing of driverless vehicles was cemented in2019 when the former Conservative Minister of State for the Future of Transport, George Freeman, opened a further 5G-equipped autonomous village in late 2019, providing another platform for the UK to be the benchmark for safe driverless technologies. 
The Law Commission of England and Wales is due to conclude its three-year consultation on the regulatory framework needed to support the introduction of autonomous vehicle in the UK and their recommendations for further legislative change due this year are eagerly anticipated. 
The UK is certainly setting a global benchmark for how to use legislation to facilitate and develop technologies whilst protecting the individual. Whilst the true landscape of autonomous vehicle litigation remains to be seen, it will undoubtedly present novel and complex liability questions and is already generating significant excitement. As for whether Knight Rider will become reality, well, it would seem that the technology is or will be there very soon.
Griffin Law is a dispute resolution firm comprising innovative, proactive, tenacious and commercially-minded lawyers. We pride ourselves on our close client relationships, which are uniquely enhanced by our transparent fee guarantee and a commitment to share the risks of litigation.  If you have any specific questions regarding a dispute, please email  justice@griffin.law or call 01732 52 59 23.
GRIFFIN LAW – TRANSPARENT FEES. TENACIOUS LAWYERS. TRUSTED PARTNERS.
© Griffin Law Limited, 2022. All rights reserved. Nothing in this document constitutes any form of legal advice upon which any person can place any form of reliance of any kind whatsoever. We expressly disclaim, and you hereby irrevocably agree to waive, all or any liability of any kind whatsoever, whether in contract, tort or otherwise, to you or any other person who may read or otherwise come to learn of anything covered or referred to in this document. In the event that you wish to take any action in connection with the subject matter of this document, you should obtain legal advice before doing so.