The Griffin Law Trustees met and voted on three hard-working charities suggested for consideration this month from inside and outside the firm.
Children's Better Life Programme – £500

Subsequent to our previous donation of £500 to this charity we are making a further donation to assist in a case to track down via DNA, a foreign man who make a young girl pregnant while he was 'in country'. In this case the mother was under 16 (triggering criminal sanctions). This is the next step in the charity, Hear Their Cries, case to expand from employees of the United Nations to include rapists within the aid industry. The child in this case is identified as 'Kevin'. The DNA lab in Texas (Othram) has performed all previous tests pro-bono. A DNA-test plus genetic tracing costs about US$1,500. A contribution from the Foundation will go towards performing the DNA and genetic analysis in "Kevin's" case, triggering the first under-16 case to come to court.
Motor Neurone Disease Association (Mid Kent Branch) – £400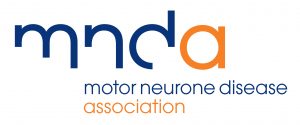 The donation will go towards funding another year of 'support days' at the Heart of Kent and Wisdom Hospices for people with MND and their carers. These days have been described as a 'lifeline' to the attendees. They provide access to therapies, companionship and a 'safe space' in which to discuss concerns with others in the same position. http://www.midkentmnd.org.uk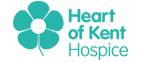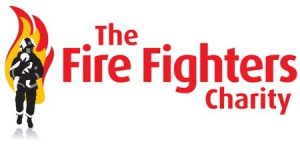 The Stroke Association and The Fire Fighters Charity – £400
https://www.justgiving.com/team/Crawleyfirestation
Holly's brother Ryan, and his colleagues at Crawley Fire Station are walking from Crawley to Brighton seafront – a distance of over a marathon, carrying training dummies. The fire fighters at Crawley station are hoping to raise money for the Fire Fighters Charity and The Stroke Association. This is after, unfortunately, a colleague of theirs died after suffering a stroke on his way to a shift. The money will be used to assist in providing emotional and physical support to firefighters. They are also hoping to raise money for The Stroke Association.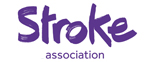 ---
Donal Blaney, the Managing Director of Griffin Law, created The Griffin Law Charitable Foundation to support national and international charities that fit with the Foundation's ethos and pre-established requirements. Each month, the trustees of the Foundation meet to discuss how to dispense up to £1,000 to good works that may benefit from our funding.
The next Foundation meeting will take place on Thursday, 13 August. If you would like to nominate a charity for a Griffin Law Charitable Foundation donation, please download our due diligence form. The trustees will then review your submission at the next monthly meeting. If you are approved for funding, the Foundation's secretary will be in touch regarding the next steps.
The Griffin Law Foundation is a charity registered in England & Wales with charity number 1183766 with its principal office at 60 Churchill Square, West Malling, Kent ME19 4YU.