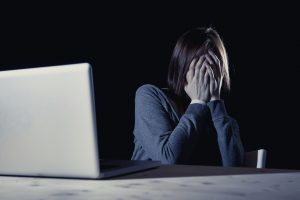 The pitfalls of the social media communication world remain obvious and ever present.  The ability to send messages instantly without the opportunity for reflection, combined with the belief that you can do so anonymously, can be a potent mix.  Do you know who are you talking to? Do you know who is talking about you?
A Blogger named "The Gar Girl of Damascus", was used as a source by news agencies covering the civil war in Syria – only to be exposed as a middle-aged American man living in Scotland. Even those with a responsibility to verify the identity of online contacts can be found wanting.
Facebook and Instagram terms of use should not permit anonymised profiles nor the control of more than one profile per user, but during a recent case Griffin Law acted in, we exposed that this is not as robust as it might sound.  Google and YouTube also operated a "Real Name" policy, before scrapping it in 2014 because it was ineffective.
The key points are this: social media user account information is not guaranteed to identify the person operating it, and even if it did, only the administrator knows their identity.
Online abuse can be limited with the co-operation of platform administrators, but not prevented nor eliminated. Usually, if they respond at all, it will be to close down the user account.  This does not prevent a new one popping up immediately afterwards.
Knowing how to find a solution is what Griffin Law has specialised in doing; obtaining orders from the court compelling social media platforms and email account administrators to provide account user information to reveal account user details.  If the abuser is even slightly sophisticated they will hide their real identity from their user account profile to prevent their identity being shown.
Griffin Law understand this problem and so we also pursue the unique IP account details relating to the router used to send the abuse, that can be traced though internet service providers such as Vodafone or BT. This can also be done for a given date and time to pinpoint the location and connection of the sender when a message was sent, despite some providers claiming not to retain this information.
The bill payer for that IP address will be identified and will then be compelled to account for the messages being sent.
If you are a victim of any of the offences mentioned in this article, Griffin Law are well placed to provide you with prompt, commercially astute and cost-effective advice. Contact us at justice@griffin.law or on 01732 525923 or visit our dedicated bullying & harassment page for further information.
Article by Dan Sherlock, Senior Associate, Griffin Law