The "Right to be Forgotten" does not extend beyond the European Union, rules the European Court of Justice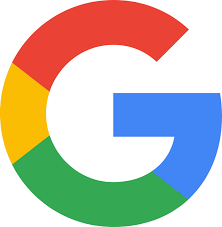 Drop a name into the Google search engine and watch as thousands of results appear. Great for genealogists and researchers – not so good for personal privacy.
Online information is permanent and it does not always reflect an individual in a positive light. No longer fading away in a photo album, those once-amusing student photos linger for ever. As do drunken tweets, sexting images and injudicious political comments. Human Resource departments, investors and potential dates will all "Google" you to find out more. Your digital history can have wide-ranging consequences on employability, reputation and personal relationships. 
It was against this background that the principle of the "Right to be Forgotten" was established. This allows individuals within the European Union to request that search engines remove web results in relation to searches under their name. The principle was a direct result of a 2014 Case C-131/12 which was heard at the European Court of Justice (Google Spain SL, Google Inc. v Agencia Española de Protección de Datos [AEPD], Mario Costeja González). The case involved a Spanish citizen who lodged a complaint against La Vanguardia, a Spanish newspaper, Google Spain and Google Inc. for infringement of his privacy rights. The issue at the heart of the matter was an online auction notice of his repossessed home, a matter that had been resolved years earlier. 
Google has revealed that within the last five years it has received 845,501 "Right to be Forgotten" applications, and that they removed 45% of this content in response to these requests. An example of the "Right to be Forgotten" being applied in practice includes that of an unidentified businessman who successfully requested that Google remove information relating to his conviction for conspiracy to carry out surveillance.
This territorial scope of the principle was recently re-considered by the European Court of Justice in Case C-507/17, Google v CNIL. In this, CNIL (France's data-protection agency) ordered Google to remove links on all versions of its search engines worldwide containing damaging or false information about a specific person. Google refused and limited its de-referencing to search engines within the EU, using a geo-blocking measure. So, CNIL fined Google €100,000. The European Court of Justice ruled that Google does not have to apply the "Right to be Forgotten" beyond the borders of the European Union. The decision clarifies that, while EU residents have the legal right to be forgotten, the right only applies within the borders of the bloc's 28 Member States and there is a limit to the territorial scope of the
This judgment has been welcomed by Google and free-speech proponents. Thomas Hughes of the campaign group Article 19, stated that: 
"The ruling is a victory for global freedom of expression. Courts or data regulators in the UK, France, or Germany should not be able to determine the search results that internet users in America, India, or Argentina get to see". 

Thomas Hughes
However, people wishing to remove out-of-date or embarrassing content from the internet are less likely to consider the C-507/17 judgment favourably. Lies, errors and foolishness will remain online, just a click or two away; ticking time-bombs waiting to destroy both reputation and posterity.
Nonetheless, the judgment has clarified that there is no obligation under EU law for Google or other search engine operators to perform de-referencing globally. Indeed, the court stated that "the right to the protection of personal data is not an absolute right", and must "be balanced against other fundamental rights, in accordance with the principle of proportionality".
Griffin Law has a wealth of expertise in cyber matters and should any of the situations described here resonate with you, please email us at justice@griffin.law
---
Griffin Law is a niche litigation firm of innovative, proactive, tenacious and commercially-minded lawyers who guarantee to share the risk of litigation with every client. We deal solely with litigation cases and our expertise has been recognised by our peers and the media in the form of awards and testimonials.  
Griffin Law prides itself on providing innovative, cost-effective legal advice to individuals and businesses.  This includes (but is not limited to) discussing funding options that may be available to them, and how we can help achieve an optimal end-result for our clients. Contact us here justice@griffin.law