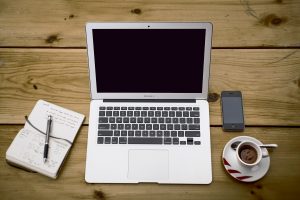 A law firm has partnered up with AXA Insurance to provide AXA's customers with an app which will act as a virtual legal assistant.  The intention is to provide both legal and risk advice through artificial intelligence.
It was set out in this year's Budget (2017) that investment and support will be given to help develop technological support in the fast-changing legal sector.  The question remains, are these developments right for the industry and their clients?
This app in particular has initially been designed to assist customers in HR practice and employment law.  It is intended that the app will be developed to later include health and safety law, corporate manslaughter, property law, environmental law, waste management duties and contract law.
It has been said by the Law Society president Robert Bourns that "Solicitors are embracing technology as it fundamentally reshapes the way the legal sector works".
This app is a significant development in technology.  Despite this there are risks that must be considered by those using it, those providing it and those who will be at the tail end of any dispute that arises as a result of the "advice" the app provides.
The app is designed to become more intelligent the more it is used.  Registered users will ask legal questions and have these answered by the app by typing on the screen or asking a verbal question – similar to the concept of Siri.
There are various elements to the app that will be informative and helpful such as providing definitions to legal terminology, online training and literature available to carry out research.  There is no indication of how up to date this data will be and therefore the accuracy of advice given.
A similar system was put in place for prescription medication. The CQC has now published a clear set of standards for online pharmacies including verification of patients, understanding the up-to-date medical history and ensuring that patients truly understand what medication they are being prescribed.  The similar set of standards will need to be implemented to this "app system" and governed by the SRA.  Any failure by the providers to not comply with the already established rules and principles of the SRA will result in serious repercussions for those involved.
Ultimately, no technology – no matter how intelligent – can replace that of human contact and interaction.
Griffin Law is proud to offer affordable legal advice to a wide variety of clients.  We are a cost-effective and commercially-oriented firm who work with both individuals and businesses.  We carry out an initial risk analysis on all matters that we take on.  We identify the strengths and weaknesses of your case and advise you accordingly.  Legal advice does not have to be costly.  Griffin Law will work with our clients to ensure the most cost effective approach to their case. Contact us at justice@griffin.law or on 01732 525923
Article by Narinder Hothi, Solicitor, Griffin Law