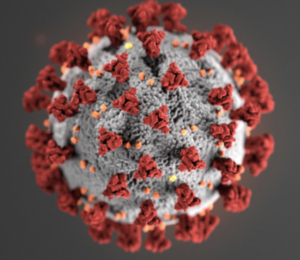 With up to a fifth of UK workers predicted to be off work all at the same time[1], small businesses losing custom from the onslaught of the illness[2]  and exports being restricted around the world[3] there are serious concerns about how the COVID-19 virus will affect the UK economy.
It has been reported that insurance claims for business interruption as a result of the epidemic will likely be unsuccessful[4]. However, the Government have attempted to bridge the gap by offering support to businesses by way of loans, statutory sick pay and delays in tax bills[5].
Despite the assistance from the Government, the disruption across the country will likely cause businesses to suffer. Especially if the COVID-19 virus renders the carrying out of business impossible due to lack of staff or lack of custom.
So what if legal claims are brought against you for breach of contract or those you contract with have breached their obligations as a result of this worldwide illness?
Check your contract
If you are forced to breach a contract or are of the view that someone else is in breach of a contract you are party to, the first thing to check is the written contract. You want to look for what is known as a "force majeure" clause. It is usually included in contracts toward the end of the document (though this is not strictly required).
A force majeure clause is a provision in a contract that excuses one or both parties when they have failed to perform their obligations under the contract because of an occurrence of certain events that are outside of their control. The applicable events should be listed in this clause so it is clear what exactly is meant by the term "force majeure". These might include, for example, terrorist attacks, acts of God, fire, epidemic or pandemic. Whether or not the COVID-19 virus is a definable event will depend on whether it is listed as an event in your specific contract and the interpretation of the clause in the context of your contract.
If you do not have a written contract, it is unlikely that a force majeure clause will be applicable. It must be expressly agreed between the parties that this clause would apply and what actually constitutes an event for the purposes of the clause. There is no general meaning or consequence within the law of England and Wales, so such a clause cannot be implied into a contract.
The fact that a written contract contains a force majeure clause does not necessarily mean that it will apply in these circumstances (even if it is arguably contained within the list of events). Force majeure clauses are intended to be exceptional. The courts therefore interpret them very strictly. Whether or not they apply will depend on various things, including:
whether the outbreak was foreseeable at the time you entered into the contract;
whether the outbreak has only hindered the performance of the contract or rendered performance impossible;
the rest of the contract and how it was intended to be performed; and
the circumstances of the individual case and the industry of the contract.
The clause may also require you or the other party to provide written notice of any impending event that may constitute force majeure under the clause. This notice might need to be provided within a certain period of time and using a specific method. It is therefore imperative that any such clause (and the overall contract) is reviewed carefully.
If you will be forced to breach a contract, whether or not the clause requires you to do so, it may be helpful to communicate this to the other party (depending on the rapport you have with the other party, of course). Communication in advance may be key to ensuring that you avoid any contention in the future.
Furthermore, whilst it has been reported that the COVID-19 virus itself may not constitute a cause for claiming on your business insurance, a claim (or potential claim) for breach of contract may well come under your policy. Therefore, it is worth checking the wording of the same, and contacting your insurer.
---
If you believe you have a cause of action against a third party or you are concerned that you may be in breach of a contract, please call 01732 525923 or email justice@griffin.law where an expert litigator will walk you through your options.
We are a The Legal 500 ranked Leading Law Firm, and a niche litigation firm of innovative, proactive, tenacious and commercially-minded lawyers who guarantee to share the risk of litigation with every client. We specialize solely in litigation cases and we pride ourselves on providing outside-the-box, cost-effective legal advice to individuals and businesses.  This includes (but is not limited to) discussing risk/fee sharing funding options that may be available to clients. 
Refs:
[1] https://www.bbc.co.uk/news/uk-51718917
[2] https://www.theguardian.com/business/2020/mar/11/uk-small-businesses-impact-coronavirus-sick-pay
[3] https://www.bbc.co.uk/news/business-51731719
[4] https://www.independent.co.uk/news/business/analysis-and-features/coronavirus-insurance-claims-business-covid-19-economy-a9381036.html
[5] https://metro.co.uk/2020/03/11/chancellor-delivers-budget-2020-amid-coronavirus-backdrop-12381255/