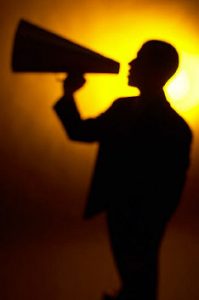 Australian actress and comedienne Rebel Wilson is in the midst of a defamation trial in Melbourne against Woman's Day magazine for publishing what she alleges are untrue statements from an "obsessed and weirdly jealous" former schoolmate.
In 2015, writer Shari Nementzik contacted an ex fellow student of Ms Wilson's who had posted comments online stating that she had misrepresented her real name and age and confirmed that she "did not grow up in the bush like she has said" and instead went to a private school. Emails that have since been published show that the individual wanted "maximum payment" to disclose further information. The magazine subsequently published 8 posts in 3 days under the headline "Just who is the REAL Rebel?".
Wilson argues that she has previously maintained publicly that her real name is Melanie but she has never lied about her age or her background and she testified this week in court that the individual she believes has been feeding the information to the reporter suffered from "tall poppy syndrome".
As a result of the publications, Wilson argues that she was released from her involvement in the films Trolls and Kung Fu Panda 3 and offers of work decreased significantly. She also claims she was cut from a number of scenes in How To Be Single because the stress of the situation had caused her to break out in lip sores during filming.  Wilson is perceived in the industry as being a down-to-earth girl with a normal upbringing in Australia who has made it big in Hollywood. She argues that the reports damaged her reputation and accused her of lying and that "about five minutes' research on the internet" would have been enough to satisfy the journalist that there were problems with the story.
The trial continues at the time of writing however what is clear is that this situation has effectively arisen from the reliance on "facts" from a source which is alleged to be untrustworthy. In today's world where so-called 'fake news' is a hot topic, it is important whether writing an article, blog post or even a simple Tweet or Facebook comment that anything which could be potentially damaging, hurtful or misconstrued as the truth when it is not could land you in trouble.
If you have been affected by anything published about you or your business, or you are concerned about past or future publications of your own, Griffin Law are experienced in both targeting and defending such actions and can offer you effective advice. Contact us today for more information on how we are able to help.
Article by Laura Ware, Solicitor, Griffin Law